Bangor University student and staff selected for the European Weightlifting Championships 2016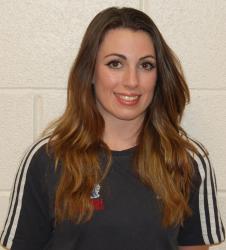 Hannah PowellA Bangor University student and a staff member have been selected to represent GB in the upcoming European Weightlifting Championships that will be held in Førde, Norway from April 10-16.
Current Welsh Weightlifting Champion Hannah Powell, 22, a student at the School of Sports, Health and Exercise Science and Gareth Evans, a Sports Assistant at Canolfan Brailsford, the University's Sports Centre have been selected to represent GB in a 14-strong team for the final Olympic qualifier.
A hugely important competition, it will be the final chance for British athletes to qualify for this summer's Olympic Games in Rio. With a maximum of one male and one female place available if sufficient team points are secured, it will guarantee both exciting lifting and intense rivalries as GB team mates will be battling for top ranking positions. The men's team will need to finish in the top seven and the females in the top six of those countries who have not already qualified to secure an individual place at the Games.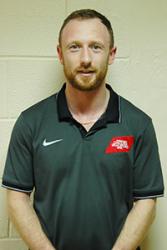 Gareth EvansIn what will be a key competition for many European nations aiming to secure their place in Rio, the Førdehuset weightlifting arena is set to host a record-breaking 411 athletes from over forty European countries over the course of the week.
Commenting on the team selection, Ashley Metcalfe, British Weight Lifting CEO, said: "We are sending our strongest team possible to Norway for the Championships with the ultimate aim of securing Olympic places for both the men's and women's teams; it is going to be extremely tough, with a number of European nations still fighting for the remaining few places in Rio, but we are confident that our athletes' preparations provides us with very encouraging signs of achieving top performances and the best chance of qualifying for GB next month."
British Weight Lifting Performance Director Tommy Yule added, "Qualification for this summer's Olympic Games remains extremely competitive, such is the standard of Europe's top athletes. Our elite lifters have proven themselves more than up to the challenge however, and have a terrific opportunity in Norway to seal Olympic qualification.
"The whole team remains very motivated and focused on making this happen, building on what was a fantastic year of competition in 2015 capped off by the best World Championships performance in more than 10 years and we aim to emulate this on the European stage next month."
Publication date: 29 March 2016