Professor unveils the hidden story of Kubrick's erotic final film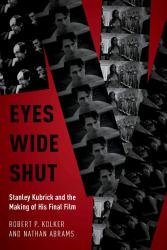 A Stanley Kubrick expert at Bangor University has published a new book uncovering the hidden story of the director's controversial final film, Eyes Wide Shut.
Titled Eyes Wide Shut: Stanley Kubrick and the Making of His Final Film, it is the first book to explore in detail Stanley Kubrick's last movie, which raised eyebrows with its sexually charged material.
Kubrick died only a few days after finishing the film, starring Tom Cruise and Nicole Kidman, and it was altered by Warner Bros. to remove some sexually explicit scenes.
"In fact, some of these scenes used actual adult film performers to give them that extra frisson", says Nathan Abrams of the School of Music and Media at Bangor University, who wrote the book with US film expert Robert Kolker.
It is based on extensive research into Kubrick's personal archive as well as more than twenty new interviews with those who worked on the film.
Nathan Abrams said: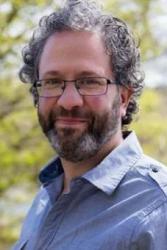 Prof Nathan Abrams"Twenty years since its release, Stanley Kubrick's Eyes Wide Shut remains a complex, visually arresting film about domesticity, sexual disturbance, and dreams. It was on the director's mind for some 50 years before he finally put it into production.
"Using the Stanley Kubrick Archive at the University of the Arts, London, and interviews with participants in the production, have created an archeology of the film that traces the progress of the film from its origins to its completion, reception, and afterlife.
"The book is also an appreciation of this enigmatic work and its equally enigmatic creator.
"It will also tell you things about the movie that you not have heard before."
Nathan Abrams has also recently published Stanley Kubrick: New York Jewish Intellectual with Rutgers University Press.
Eyes Wide Shut: Stanley Kubrick and the Making of His Final Film is published by Oxford University Press
Eyes Wide Shut is a film about love, marriage, jealousy, infidelity and sex. Starring Tom Cruise and Nicole Kidman it became infamous for its orgy sequence and for being the longest continuous shoot in cinema history.
Publication date: 4 July 2019