Sir Bryn Terfel & Hannah Stone to perform at Pontio, Bangor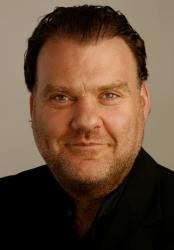 Sir Bryn Terfel: image:Brian TarrWe are very pleased to announce that Sir Bryn Terfel will perform for the first time at Theatr Bryn Terfel, Pontio to launch the Wales International Harp Festival IV (April 1-7 2018) on the day that Festival President, Dr Osian Ellis CBE, celebrates his 90th birthday Thursday, February 8th 2018 at 7.30pm.
Sir Bryn and harpist Hannah Stone will give the first performance of Osian Ellis' Cycle of Welsh Folk Songs. Past students from Canolfan Gerdd William Mathias, finalists in the Urdd Bryn Terfel Scholarship, will be supporting artists.
Tickets will cost £40 each and will go on sale from 10am on 10/10/2017 from Pontio Box Office and online from www.pontio.co.uk.
Sir Bryn Terfel said:
"How exciting, I am so pleased that we have finally found a date for this incredible concert at Pontio. I am very much looking forward to singing in the theatre for the very first time, in the concert to celebrate harpist Osian Ellis, one of Wales's most iconic musicians."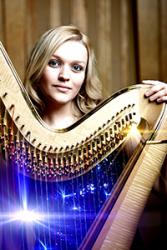 Harpist, Hannah Stone, who will perform with Sir Bryn Terfel.
Publication date: 13 July 2017