Three from Bangor University shortlisted for Wales Book of the Year Awards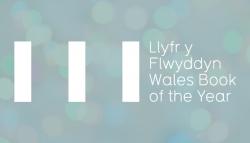 Creative writing is in full flow at Bangor University as two creative writing Lecturers have been included in this year's English language Wales Book of the Year shortlist, and a Journalism Lecturer is shortlisted in the Welsh language Llyfr y Flwyddyn shortlists, announced on I July 2020.
The two shortlisted for the English awards are poet Zoë Skoulding for her latest collection Footnotes to Water, and novelist Alys Conran, for her latest novel Dignity.
Both books have strong Bangor connections, Novelist Alys Conran grew up and was schooled in Bangor. Footnotes to Water follows two forgotten rivers, the Adda in Bangor and the Bièvre in Paris, and tracks the literary hoofprints of sheep through Welsh mountains. It was a Poetry Book Society choice last year.

Zoë Skoulding, Professor in Creative Writing at the School of Languages, Literature & Cultures, has numerous poetry collections and other publications to her name. She is interested in the poetry of place, ecology and translation. Her work has previously been shortlisted for the Ted Hughes Award for New Work in Poetry and long-listed for Wales Book of the Year. She received the Society of Authors' Cholmondeley Award in 2018.
She comments:
"Footnotes to Water is a collection that began from my fascination with Bangor's past, and with details of the city that often escape notice, like the buried Afon Adda. It's a conversation with and about places I love, so I'm delighted that it has received this attention."
Alys Coran's latest novel, Dignity was published by Weidenfeld and Nicolson to critical acclaim.
Alys greeted the news saying: "
It's wonderful to hear that Dignity is on the shortlist. I'm thankful that these awards give a boost to the literary industry in Wales and beyond in these difficult times. My novel is about prejudice, about friendship, about love and about hope. These things seem more important now than ever, and I hope that as a result of this shortlisting more people take shelter in my book, and in the other vital and fascinating works on this list."
Alys Conran's first novel Pigeon (Parthian Books) won the Wales Book of the Year Award 2017 and was shortlisted for the International Dylan Thomas Prize. It also won the Rhys Davies Trust Fiction Award, The Wales Arts Review People's Choice Award and was longlisted for the Author's Choice First Novel Award. She is the Hay Festival International Fellow for 2019-20.
Having grown up in Bangor, Alys spent several years in Edinburgh and Barcelona before returning to the area to live and write.
She is Lecturer in Creative Writing at Bangor University School of Languages Literatures & Linguistics and is a regular writing workshop leader for other organisations nationally and internationally.
Shortlisted for the Welsh Llyfr y Flwyddyn fiction category is Babel, a novel by Ifan Morgan Jones. Babel explores contemporary themes of fake news and political populism against the background of demands for better working conditions and public health concerns in a story centered in the fast-growing industrial towns of 19th century Wales.
Ifan Morgan Jones is a lecturer in journalism at the School of Music and Media. He has written four novels, the first of which, Igam Ogam, won the Daniel Owen Memorial prize at the National Eisteddfod in 2008. He completed a PhD at Bangor University in 2018 on the subject of the Welsh language press in the 19th century and this research formed the basis of his novel Babel.
"My time as a PhD student at Bangor University was invaluable in giving me access to the resources and expertise needed to recreate the industrial and political landscape featured in the novel," Ifan Morgan Jones said.
"When I wrote the book a world where people lived in their lives in the shadow of infection and disease that they did not altogether understand seemed quite fanciful, but unfortunately current events have made it uncomfortably contemporary.
"I am however very glad to be named on the shortlist for this important award which will hopefully provide a much-needed boost for the books industry in Wales at a difficult time."
All the books can be voted for under the People's Choice category.
Literature Wales' Book of the Year is one of the highlights of Wales' literary calendar and Literature Wales hope to announce the winners towards the end of July.
Publication date: 1 July 2020