Congratulations to all our graduates
Very well done to all this year's graduates!
We will be proud to enter your name & those of all your fellow @BFSA_forestry 2020 finalists into the hallowed Bangor University 'tome': a record of all who have graduated from our undergraduate forestry programmes since 1922.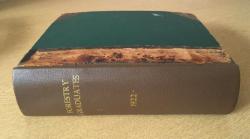 Forestry Tome
60 year careers in Forestry
Martyn Baguley, and William Blight, are Forestry Alumni who graduated from Bangor 60 years ago and they have been working on a project to trace everyone who graduated with them. After finishing their degrees at Bangor they have all had long and illustrious careers. The list is nearly complete and will be a great addition to the list of graduates entered into the Forestry record book.
Publication date: 28 June 2020