North Wales Food & Drink Goes Green with Cynnal Cymru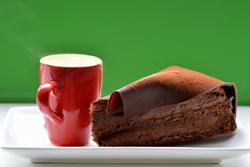 People from the growing food and drink sector in north Wales, which is an important and expanding sector of the local economy, will gather together on Wednesday 5 July 2017 at Bangor University for Cynnal Cymru's first all-day 'shared learning and networking event'.
Cynnal Cymru – Sustain Wales is the leading organisation for sustainable development in Wales and is working in partnership with Bangor University and Adnodd to create this knowledge exchange. The purpose of the event is to explore green innovation that will lead to sustainability and environmental management in the food and drink sector. This is a key element of the Welsh Government's Food and Drink Action Plan, which aims to grow the sector by 30% to £7 billion by 2020.
As well as expert speakers and case studies, the day will be an opportunity for delegates to discuss issues in-depth with fellow-professionals, and explore a range of stalls and exhibition stands showcasing the quality and range of products coming out of the food and drink sector in north Wales.
The day will conclude with a special evening organised by Cynnal Cymru, better known as its 'Green Drinks' event. The first of its kind held in north Wales, this informal networking event is an opportunity for like-minded businesses to come together to discuss their commitment to their environmental responsibilities and the principles of sustainable development.
Both events are free of charge for businesses and those people with a professional interest in sustainability or the food and drink sector. However, it is essential to book, as places are limited. Bookings can be made through this link: https://www.ticketsource.co.uk/event/ELJHJI
Dr Eifiona Thomas Lane, a Lecturer in Food Geography and Environmental Management at Bangor University's School of Environment, Natural Resources & Geography said:
"Sustainability is at the heart of Bangor University's mission. We at the School are focussed on supporting and working with food and drink producers across the region to enable them to take up green innovation and become more competitive and sustainable. We are delighted to be working with our partners to reach out to more companies and organisations in the region."
Mari Arthur, Director of Cynnal Cymru, said:
"We are particularly interested in hearing from leading organisations and individuals in north Wales championing sustainability. We already have some prominent members in north Wales such as Halen Môn and we would like others to join this community which shared principles and good practice. We have held a series of events of this kind in south Wales, but we want to extend this to north Wales so we are able to offer the same exciting opportunities to connect, collaborate and share new developments wherever you live in Wales."
Cynnal Cymru membership is open to all businesses and organisations that are committed to delivering a low carbon, resource efficient, healthy, safe, well-educated and tolerant Wales, which prospers in harmony with nature. The benefits of membership include discounts for events, training, and consultancy, as well as assistance in promotion, help in establishing new partnerships and informal advice on strategy and innovation.
Publication date: 8 June 2017