Remembering Honorary Professor of Mathematics, Mike Yates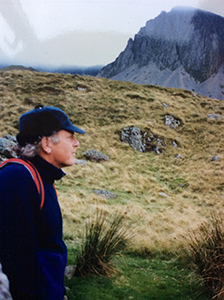 Professor Mike YatesWe at Bangor University have been saddened to hear of the recent death of Honorary Professor of Mathematics, Mike Yates.
Brought up in Penmaenmawr, Mike's father was the Rev John Yates, a lecturer in Theology at Bangor University from 1948-1951. Mike obtained a first class honours degree and PhD at Manchester University on the degrees of Turing unsolvability. Moving to the USA as a Fulbright Scholar in 1963, he spent a year each at Cornell University, Ithaca, NY and the Institute for Advanced Study in Princeton. He returned to Manchester University as a Lecturer and was appointed Professor of Mathematical Logic in 1978 before leaving in 1989.
Disturbed by the massive gulf between advanced research and the popular understanding of mathematics, he joined the movement towards computer-assisted learning culminating in his employment at the multimedia company Amaze Ltd in Liverpool until 1999. During this period he edited the fourth and final volume of the collected works of Alan Turing which was focused on Mathematical Logic, published by Elsevier in 2001. In 2000 he was invited by Bangor University Professor, Ronald Brown, to help produce a CD ROM for The European Year of Mathematics 2000, and in 2003-4 to revise the Centre for the Popularisation of Mathematics' web site www.popmath.org.uk.
Mike was an experienced mountaineer and rock climber; in 1971 he wrote the Cwm Silyn and Cwellyn Climber's Club Guide with Jim Perrin and accomplished a number of first ascents including West Arete, Craig yr Ogof and Guardian Angel, Craig y Bera, in his beloved Snowdonia where he lived with his wife Pat and family.
Mike's colleagues will be organizing a Mathematics colloquium to celebrate Mike's life and achievements later in the year.
Publication date: 15 January 2021