Student Profile: Andreea Diveica – BA in Sociology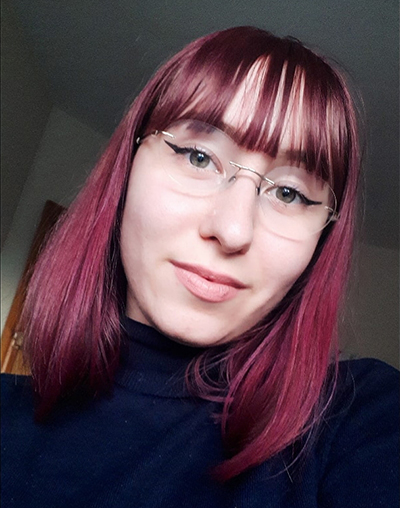 Andreea Diveica
Why Bangor?
I know about the University from my sister who is also a student here. I particularly love the location between the mountains and the sea, the friendliness of University staff and students, and the variety of modules available.
The International Ambassador Scheme
The ambassadors are people you can get in touch with to ask questions about the surrounding area, academic life, extracurricular activities etc. They are there to support students and talk from their own experience. I have received a lot of advice from ambassadors at the beginning of my journey here which has helped me open up, and I want to return that favour through my contribution to the International Ambassadors team.
The most difficult thing about being an International Student?
For me, the most challenging aspect has been getting used to studying and writing assignments in a different language.
The course
The Sociology course at Bangor University covers a variety of topics and gives students the freedom to explore the topics which interest them the most in their assignments. The course I am undertaking is within the School of History, Philosophy and Social Sciences; which means that I can choose from a greater variety of optional modules and thus the opportunity to learn about fields other than Sociology. Because of this, my workshops and seminars bring together students with very different backgrounds and interests, which leads to insightful and engaging discussions and debates.
The lecturers
The lecturers have been helping me throughout my journey as a student at Bangor University, and also all the people that I have met and who may continue their studies elsewhere.
Bangor and the area
I very much enjoy exploring nature in the company of my friends. The location of the university is beautiful, with a variety of breath-taking landscapes within easy reach.
The best thing about Bangor
Bangor is a small town, so everything you need is in walking distance. This means that public transportation is not needed to go to the university buildings, supermarkets, and pubs etc
Support from the university
The staff have been very supportive in that there has been a frequent exchange of emails with the school I am in, and also with the Students Union, and my personal tutor; to ensure that everything is okay with myself and my studies.
Advice for new international students
Come here with an open heart and mind as everybody is welcoming, you will surely find people to connect to through the events and activities organised by the university, so don't worry about being left out! There will surely be a club or society fitting your interests. And explore the surrounding areas!
The future
Now, I am thinking of applying for a year abroad after my 3rd year, to further enhance my studies. After that, I think I will have a better view over whether I want to continue with a postgraduate degree or to find a place to work.