Student Profile: Dean Richardson – BA in Childhood and Youth Studies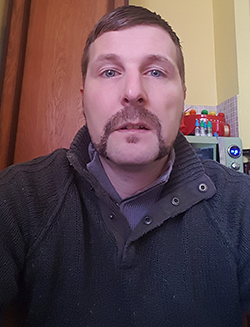 Dean Richardson
Why did you choose Bangor?
I was fully aware of the teaching awards the University has won but was overawed by the enthusiasm and passion shown by the tutors. This was confirmed 100% after the first day of welcome week.
The Course
I initially applied for a different course and was rejected. My college course tutor put me in touch with one of the lecturers on the course and within five minutes of talking to her, she convinced me it was absolutely the right course for me to pursue without any pressure or "hard sell".
Student Experience
It was everything I was expecting and more. The teaching staff are superb, and I can clearly see why awards have been won. The activities the University has to offer are second to none in my opinion. As a mature student, living at home, I did feel that I may miss out on many things that were on offer, but this has not been the case at all. Everyone is offered the chance to get involved.
Future Plans
I came into University life unsure of which direction I wanted to head in, which is still the case. However, the options available to me through my childhood and youth studies course are limitless and so diverse, it is probably the case that I haven't found my true calling yet. But with the support and guidance from my tutors, I am in no doubt that I will find the right future path for me. Ultimately though, the biggest plan for me at the moment, is the safe arrival of my third child and getting her settled into life.
Advice for future students?
Do not be afraid. It can be a daunting experience and unsettling coming into 'uni life'. Be patient and embrace every opportunity you are given; you may find you like something you had never even thought of previously. I would also advise you to support each other on your chosen course. You are all in the same boat and chances are, thinking the same things. Enjoy it to the max!