Student Profile: Sophie Jade Griffith-Lucas – Criminology and Criminal Justice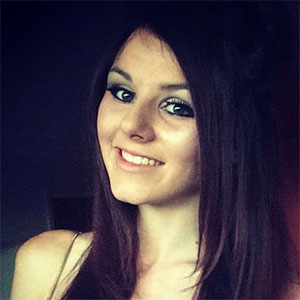 Sophie Jade Griffith-Lucas
Student Profile: Sophie Jade Griffith-Lucas, Criminology & Criminal Justice
Sophie, from Anglesey, is in her first year studying Criminology & Criminal Justice at Bangor University.
Why Bangor?
I've always heard very good things about Bangor University, and I have experienced that too. Bangor Univeristy is the best in the country in my opinion.
The course ...
The best thing about the course is that there aren't a lot of exams, the essay deadlines are spread out, and there is a lot of support from staff. The School of Social Science is great as it includes subjects ranging from health to policing, crime and law.
Student support ...
The university has been very supportive during my first semester. My personal tutor is always there if ever I need support with my work.
Bangor Merit Scholarship ...
I won the Bangor Merit Scholarship which is £1,500, broken to £500 per year of study. The money that I get each year will help me to buy academic books as they can be pricey. It felt incredibly amazing to be the only one in Conwy being rewarded this scholarship. I consider myself being very lucky.
Life in halls ...
I am currently living in halls. It's not what I expected. It's better!! Everything is included. I have met amazing new people whom I now considered my close friends, even though I met them a few months ago.
Clubs and Societies ...
I am volunteering at the moment as well as full time education and uni so I haven't joined any societies in the first semester but I will be looking at joining some very soon.
The Future ...
After graduating, my dream has always been to join North Wales Police.