Alumni Profile of Adam Gulliver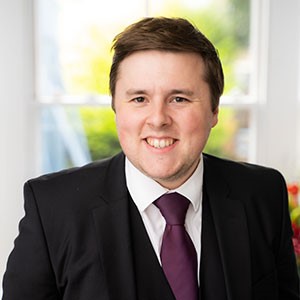 Full name: Adam Steven Gulliver
From: Liverpool (but now living in Milton Keynes)
Course(s) studied: Law (LLB)
Year graduated: 2014
How has your career developed since graduating from Bangor University, and what is your current job role?
Currently I'm a Family Law Barrister practicing out of Senate House Chambers, which is based in Northampton. My practice mostly focuses on work involving children, which can broadly be sub-divided into Private Law (disputes between parents relating to children) and Public Law (cases where Local Authorities become involved with families due to concerns about the welfare of children). I tend to practice in courts across the Midlands and South Eastern Circuit. I have been a full member of Senate House Chambers since October 2017, having undertaken my Pupillage with them from October 2016 and October 2017.
Before commencing Pupillage I undertook the Bar Professional Training Course (BPTC) with BPP in Manchester from September 2015-July 2016. Prior to that, and shortly after graduating from Bangor, I worked as a Paralegal in North Wales for a law firm from August 2014-August 2015.
How has your degree and experiences at Bangor Law School influenced your career/life?
The influence that Bangor had upon both my career and life cannot be overestimated. The way teaching was delivered at Bangor, combined with the excellent academic and pastoral support I received, allowed me to flourish academically and lead to me obtaining a First-Class degree. I very much attribute that great success, not only to my work, but also to the commitment and dedication of the lecturers and the overall quality of the Law School itself. Beyond that though I cannot overstate the support that the Law School provided, both in terms of helping me to obtain work experience placements and its overwhelming encouragement for students to pursue critical extra-curricular activities.
In my mind, there are no doubts that my time at Bangor opened up a number of doors for me jobwise and I remain indebted to the University for the professional success I have had.
Any advice to current Bangor students?
Make the most of the time that you have both from a personal and academic perspective. 3 years passes by extremely fast – far faster than you think.
From a personal perspective Bangor is a lovely, quaint, vibrant city which has so much to offer. I loved my time there, have some wonderful memories and left with life-long friends.
From an academic perspective, in terms of achieving success, I'm of the view that Bangor presents every student with an excellent foundation for the same. It's a university with first-rate facilities and truly committed staff whose main goal is to see you succeed. But it's also a university where, due to its modest size, in my view, every student has the opportunity to be heard, listened to and appropriately supported.
Describe your time at Bangor University in one word:
Rewarding!