Chevening Scholars
Chevening scholarships are the UK government's global scholarship programme, funded by the Foreign and Commonwealth Office and partner organisations. The scholarships, worth the full value of the tuition fee, are available to talented students from over 160 countries and territories worldwide (excluding the USA and the EU).
Here are two recent Chevening scholars to have studied at Bangor Law School…
Edmond Bayisabe – LLM Law and Banking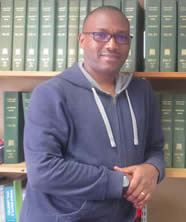 "The Chevening scholarship Programme was opened to students from Burundi in 2015, and it is a privilege to be part of the first cohort of Burundi Cheveners. I got my LLB from the University of Burundi, and my country follows the civil law system, and French is its official language. I thought the Chevening Programme would offer me an exposure to the common law system together with an immersion in a different teaching and learning environment, and this revealed to be true.
As a Legal Officer in the Bank of Burundi, I wanted to do a Masters in a course related to my job, and I found that among the universities which are in partnership with the Chevening Programme, Bangor University offers an LLM in Law and Banking, and this dictated my choice. I liked the quality of lectures at Bangor University, the research facilities, and the support offered by the Study Skills and International Education Centre services.
Chevening enabled me to study in one of the best UK universities; it introduced me to the UK culture and life, connected me with other students from all over the world, strengthened my learning and research skills, and allowed me to visit some important historical sites in the UK. In addition, my presence in the UK happened at a particular time in its political history when the citizens voted to leave the EU. The process and its outcome were worrisome in some aspects, but it is an experience I will always remember."
Francis Muhire – LLM International Law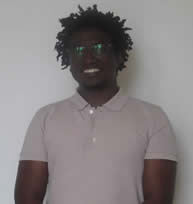 "I might admit that the year I have spent in the UK, and especially as a Masters Student at Bangor University, has been an enriching year. It is thanks to the Chevening Scholarship that it was possible for me to have such an amazing opportunity. I will for certain count this year as an important one in my life.
Being a Chevener at Bangor is an amazing opportunity as the university treats its Chevening fellows in such a manner that we feel at home, assisted and supported throughout our studies. Studying a Masters at Bangor University as a Chevener has been my best academic experience up until now. Not only have I felt it academically, but also socially. Life in Bangor, a very quiet city, is really perfect, not only for focus and study, but also for relaxing while being away from the tumultuous life of big cities. Bangor, through its landscapes, forests and mountains, gave me sometimes the sensation of being back home in Burundi, as the green of the landscapes are quite similar.
"Doing my Masters at Bangor University also allowed me to discover how some political and economic communities, such as the European Union, work – mostly on how they enforce their regulations in order to strengthen and widen the Union. It was therefore a great opportunity to be here in UK during great debates on the Brexit. It was also a historical moment to be here during the Brexit vote, and see happening such a determinant decision in UK political history."