Innocence Project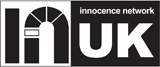 Bangor's Innocence Project is part of the Innocence Network UK, currently operating in over thirty universities across England, Scotland and Wales. Its student members are given the opportunity to undertake casework, research and communications in the area of wrongful convictions on a pro bono basis.
The project sees students being allocated a case under the INUK referral system. These referrals are real life cases where an individual has been convicted and is serving a prison sentence. The cases are often amongst the most serious of offences, such as murder and manslaughter. In most instances all other avenues of appeal have been exhausted. Yet the individual still maintains their innocence. They claim to be a victim of a miscarriage of justice. Think the Birmingham Six and the Guildford Four.
Student Caseworkers
Student Caseworkers are given the opportunity to look through all the evidence including witness statements and court transcripts, to see if there is anything that may have been missed. They are given the opportunity to ask questions and write to the client and gain invaluable practical experience. Any possible grounds for appeal can then be considered for review by the Criminal Cases Review Commission.
The Bangor Law School team is currently looking at issues relating to an alleged wrongful conviction of murder and possible racial prejudices. The current team brings together LLB students from across all three years, as well as LLM (Masters) students.
An excellent learning tool for students
Students partaking in the Innocence Project gain invaluable hands-on experience in criminal law that sees them apply what has been learnt in the classroom to the sort of real-life cases they might deal with in their legal careers. It is an excellent learning tool for students, allowing them to work through case papers, trial transcripts, witness statements and DNA evidence.
"A great experience"
One Team Leader described her work on the Innocence Project as being "a great experience to take what has been learnt in criminal law and see how it applies in practice". A Student Caseworker described it as a "helpful hands-on chance to experience the law, and get a taste as to what it is like to practice within the area of criminal law".
Visit the website for more information about the Innocence Network UK.