Visiting Scholar Programme
2016/2017 - Dr Emilia Uzoamaka Anagbogu-Ezenwa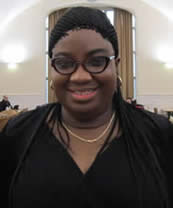 Dr Emilia Anagbogu-Ezenwa serves as civilian Legal Adviser to the National Defence College, Abuja, 2002. Prior to this appointment she practised law as a Barrister and Solicitor of the Supreme Court of Nigeria. She completed her PhD here in Wales on the Bangor campus in 2012, her doctoral work in Insurance Law had been described by Professor Joe Irukwu (the father of Nigerian Insurance Law) as "having the ability to contribute to Nigerian Insurance Law Reform and equally enhance the economy, if properly harnessed." She has since conducted post-doctoral research at Bangor and at the National Defence College Abuja in the insurance area, most recently presenting some of her findings at Baruch College New York, where she presented on "Polyglosia and the Insured in Nigeria".
An insurance law expert and consultant to many bodies, Dr Emilia is a member of many prestigious professional bodies, notable amongst which are: the Nigerian Bar Association; Fellow, International Institute of Law & Medicine; Fellow, Centre for International Legal Studies, Austria; & Associate Member, CILS, amongst others.
For several years she has served as co-ordinator of academic co-operation between the Nigerian Defence College and Bangor University, and also co-ordinates the Nigerian Air Force / Law School procurement education programme at Masters level. She is Legal Adviser pro bono to the Women's Action Committee, an NGO with interest in women and girl/child education and development in Nigeria.
With numerous publications in both local and international journals, Dr Emilia is the Nigerian author for the Nigerian Chapter on International Insurance Law and Regulation published by Thomson Reuters West, the latest edition is expected in March 2017. Her work on Insurance Contracts in Nigerian Law was published by Kluwer in 2015. She has also written in the area of Public Procurement, published inter alia by Thomson Reuters.
2015/2016 - Professor Cindy Buys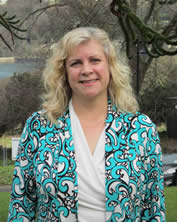 Cindy Galway Buys is a Professor of Law and Director of International Law Programs at Southern Illinois University (SIU) School of Law in Carbondale, IL, USA, where she has taught for the past fourteen years. Prior to entering academia, she practiced international trade and commercial law in Washington, DC for ten years. She teaches in the areas of Public International Law, International Business Transactions, Immigration Law, U.S. Constitutional Law, and International Human Rights. Her recent research interests have focused on consular notification rights, the intersection between U.S. constitutional law and international law, and the detention and treatment of suspected terrorists. Professor Buys will spend her time in Bangor conducting empirical research on treaty-making practices of states and, more particularly, the use of reservations and other conditions by states when ratifying treaties. Professor Buys has been a Fulbright scholar in Lithuania and serves as a panelist under the North American Free Trade Agreement.
2014/2015 - Professor Fan
Professor Fan Jinxue is from the Law School of Shanghai Jiaotong University in China. He holds a Professorship in Constitution and Jurisprudence, a PhD from Wuhan University and a Postdoctoral Fellowship at Renmin University. He is one of the most prestigious and influential scholars in Chinese constitution and has published widely in this field. Before joining Shanghai Jiaotong University, Professor Fan was a Professor at Shandong University Law School, where he also served as the Vice Dean.
2010/2011 - Professor Eugene Basanta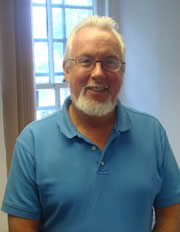 Professor Eugene Basanta, of Southern Illinois University in the USA, is the current Visiting Scholar at Bangor Law School. During his tenure he has been conducting research into Comparative Health Law, with a particular focus on physicians' 'Right of Conscience' – where a physician may have a moral objection to certain medical procedures, such as abortion – and the extent to which the law protects right of conscience.
Professor Basanta's expertise lies in health law and policy. At Southern Illinois University he is both a Professor of Law and a Professor within the School of Medicine. He has taught Comparative Health Law and Contract Law to students in the US, and he currently directs a six-year program for students who wish to earn both a law and a medical degree. Outside the University, he sits on the Board of Governors of the American College of Legal Medicine, a national organisation that comprises lawyers, physicians and MDJDs (i.e. those who hold degrees in both law and medicine).
During his time at Bangor, Professor Basanta has contributed to teaching, delivering lectures on – amongst other subjects – healthcare reform in the US (a subject currently of major political and policy debate) and a comparison of medical malpractice in the UK and the US. He has been working with and advising PhD students who have an interest in similar areas of research, including the rights of terminally ill patients.
2009/2010 - Professor Jihu Liu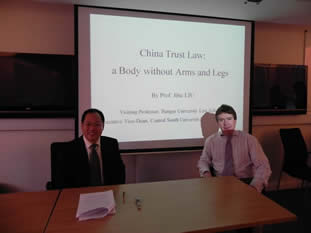 Professor Jihu Liu spent a year at Bangor Law School as a distinguished Visiting Professor conducting research into Taxation Law.  Professor Liu is a Professor at the Central South University School of Law, Changsha, Hunan Province in China.  He is a very distinguished scholar, as he is Executive Director of the Finance & Taxation Law Research Branch of the China Law Society.  He is also a Director of the Economic Law Research Society of China Law Society.  His main research interests lie in the area of Taxation Law and Trust Law.  He has published academic monographs on the jurisprudence and tax loopholes in China's tax laws, and in addition, several text books, and many articles in other publications.
During his time at Bangor, he was studying the doctrine of Equity, and was evaluating how successful had China been in incorporating the concept of Trust from the Common Law system into its Civil Law system.  This is an extremely complicated area of the Law, and Professor Liu's research culminated with a seminar which he gave before the Professors of the Law School, as well as its Masters and PhD student community on the title of "China's Trust Law – A Body without Arms and Legs?" This was an extremely interesting seminar, as Professor Liu pointed out how the way in which the concept of Trust was incorporated into domestic Chinese legislation, and raises several questions as to its effectiveness, and Professor Liu was able to identify these frailties as well as propose how they might be remedied.