Work Placements
Through our continuous work in developing contacts with legal practitioners across the UK, Bangor University Law School is able to offer students an impressive programme of work placements, mini-pupillages and marshalling schemes (shadowing a judge).
Work placements offer a unique opportunity to experience the type of employment Law graduates might wish to pursue, from solicitors' practices to local government. Placements enable students to make informed decisions about what to do after graduation, be it to continue with their legal studies, pursue research in a particular field or choose a career path.
Some of the firms to offer placements to Bangor Law students include:
Hill Dickinson
Hugh James
Gamlins
Tudur Owen Roberts Glynne & Co
Hillyer McKeown
Gwynedd Council
Barristers' Chambers in Chester, Liverpool and Manchester
All students are welcome to apply for placements. Information about openings will be posted on Blackboard, the online learning resource tool, at the start of every academic year.
Placements Officer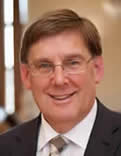 Gwilym Owen is a qualified Solicitor who works as a part time consultant with Gamlins, a large regional firm of Solicitors. He also works as a full-time lecturer in Bangor Law School and is a member of the Winning in Tendering project team. His work on the research project involves assessing the impact of the latest European Remedies Directive on procurement in Wales, taking into account aspects such as access to justice.
What does a work placement involve?
Students' experiences vary from company to company, but all will be an opportunity to improve skills, increase legal knowledge, gain invaluable hands-on experience and even make contacts within the legal industry. Here is a taster of some students' personal experiences...
Jamie-Lee Quinn - Doolan and Platt, New York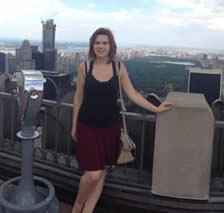 "During summer 2013 I decided to experience something completely new and different – an internship with Doolan and Platt Law firm, New York.
Doolan and Platt specialises in nursing home abuse and assisted living negligence, and also touches upon criminal law and medical malpractice. I was lucky enough to get a role with them as an assistant which largely involved administrative duties such as filing, photocopying and speaking with clients on a regular basis. I was also responsible for clearing existing and closed files, and I had opportunity to review court documentation for clients and their lawyers before court proceedings commenced.
Although my placement only lasted three weeks, I gained more in that time than I would have in many other firms. The Head Attorney was so impressed with the skills that I obtained with them that I have been invited to return during summer 2014 to take up a similar role, as well as three months of in-house training."
Adam Gulliver - Atlantic Chambers, Liverpool
"Having completed the second year of my undergraduate degree earlier this year, and considering how competitive the legal profession is nowadays, I was desperate to try and secure work experience with sets of Barristers' Chambers. I wanted to do this in order to better understand the working life of a barrister and to demonstrate my ambition to become a barrister myself.
The demand for placements like these can be quite fierce, but luckily, I was able to secure a few. In particular, I was fortunate enough to obtain a two-day placement with Atlantic Chambers. Not only was I able to sit in with barristers during telephone conferences with prospective and current clients, but I also had the opportunity to escort the barristers to court. The advocates with whom I was working informed me all about the background to a case before they began discussing it with the client or presenting it in court.
Over the two days, I was mainly involved with personal injury matters. This proved to be incredibly insightful, as it was an area of law which I had learnt about but not previously experienced first-hand. It is one thing to read about the law in a book, but to witness that same law being applied to real people and real lives is a completely different (and beneficial) experience that I would recommend every law student to undertake.
There is no question that I gained a lot from my time with Atlantic Chambers. It taught me a greater appreciation for the art of advocacy, both in the courtroom and outside it. Similarly, seeing areas of law that I've learned about being considered in real-life situations serves as a reminder as to how the legal process really works and functions in practice. This will definitely assist me in my future studies.
In addition to teaching me many things and helping develop my skills, this experience has confirmed that I wish to pursue a career as a barrister. I am extremely grateful to the clerks and barristers at Atlantic Chambers who gave up their time to assist me during my placement."