Law with a language – what to expect from your year abroad
Liam, 21 from Tamworth in Staffordshire
LLB Law with German student Liam spent his third year studying at Johannes Gutenberg Universität in Mainz, Germany, before returning to Bangor to complete his studies. Here, he gives an insight into his experiences during his year abroad…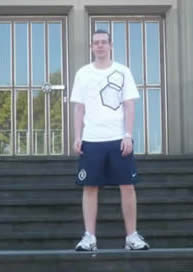 "For as long as I can remember, reading Law was something I always wanted to do, with the career goal of becoming a lawyer. So it was only natural to choose to read Law at degree level. I opted to combine it with German, a subject that I had excelled at during my school years. German is something of a passion of mine, and once I learned that I could take a year abroad as part of the course offered at Bangor, my mind was made up.
Arrival
The law department at Bangor University has excellent links with Johannes Gutenberg Universität in Mainz, Germany, and as the only student of my current year studying LLB Law with German, my place at the University was guaranteed. The relevant paperwork went through without encountering too many problems or red tape and before I knew it, October had arrived and new experiences beckoned.
I cannot begin to describe the wide range of emotions that you feel before departing; there are just too many in such a short space of time (and it is a short space of time, May to October). From personal experience I felt anxious, apprehensive and excited, to name but a few. As for my expectations, although unsure of what lay ahead, this would be a whole new experience. So in preparation, I researched several websites: the official website was perused extensively, pictures were viewed and questions were asked of the Erasmus co-ordinator for Mainz. After doing all of this, I felt less concerned and more prepared for the challenges that I would face.
The first few days in Germany were spent participating in an Infodays programme organised by the University's Erasmus team. This included a tour of campus, assistance setting up email accounts and other IT issues, and as well as finalising paperwork that could only be completed upon arrival in Mainz. The programme was the ideal solution to begin to alleviate some of my nervousness. It provided a great opportunity to meet other Erasmus students who were in the same position and to make some great international friends, and it really felt like the University provided a first-rate service to its foreign students.
Lectures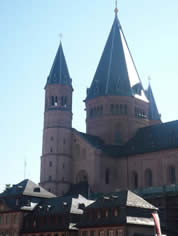 After this introduction, it was time to choose the modules that I wished to study. After much deliberation, and conversations with the Head of Law, I decided to choose Criminal Law, Legal Philosophy and History of Roman Law, whilst also studying a German as a Foreign Language module. Now I know what you're thinking, history of Roman Law…? And yes, it is a little out there, but it's a module that I don't regret choosing in the slightest. In fact, it's something that has interested me so much that I have chosen to write my dissertation about it! The same process applied for the second semester of my study in Germany. For this particular period I studied Essentials of German and European Legal History, European Law, Constitutional History of Modern Times and German as a Foreign Language.
The German academic experience is not quite the same as in the UK. The teaching is very much the same, but the lectures are in German. Nothing you have previously studied at A-Level or degree level can prepare you for understanding everything that goes on in a German lecture theatre. But eventually, you'll find that as your language develops, your ability to understand improves. And if you don't understand, then the lecturers are easy to approach and question – in person or by email.
Studying abroad: the pros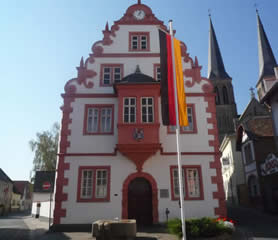 Studying abroad is such a great opportunity that broadens your horizons and lets you discover who you are. If you thought you were independent before, try living abroad without your friends or family for a year! It looks great on your CV – employers are always looking for that one standout quality from applicants and candidates, and showing them that you have studied in a foreign country is something that really catches the eye. As mentioned previously, there are a huge range of modules that you can choose from, things you thought you'd never have the chance to study, and modules that will really capture your interests. By participating in an Erasmus program, you'll meet new people, make great international friends, and travel as much as you could possibly want. And not to mention, your language ability will be enhanced!
Studying abroad: the cons
As great as studying abroad can be, there are some obvious drawbacks. If you're the type of person who gets homesick, then this may not be for you. Yes you meet new people, but before you know it, you're craving those home comforts and to have your family and friends around you. Whilst your language will undoubtedly improve throughout the year, it can be a struggle at first. Forget everything you learned in the classroom because it simply does not prepare you for life abroad. I'd never learned how to register as a citizen or how to open a bank account in German, and yet it was one of the first things I had to do here.
The experience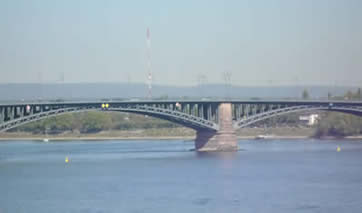 My experience abroad, studying and living day-to-day, has been the best decision I have ever made. It's not for everybody, but if you decide to go ahead and study a Joint Honours Law degree with a language, I promise you, it's something you will never regret. It is a fantastic opportunity to broaden one's horizons, study abroad, meet new and interesting people, experience the law in a different country, and to add that extra sparkle to one's CV. I certainly believe that this has been one of the best decisions I've ever made concerning my career path. Studying a Joint Honours degree, especially with a language, gives you a wider sense of cultural awareness, and the ability to speak another tongue makes you an invaluable candidate when it comes to dealing with multi-national firms and clients from around the world.
I recently happened to stumble upon this quote by Supreme Court Justice Lord Sumption, which I find very applicable to my situation. The point he was making concerned the shameful insularity of many British graduates – in particular, highlighting their lack of wherewithal in the foreign language department: "It is very unfortunate, for example, that many of them cannot speak or read a single language other than their own". It seems to me that studying a language at degree level is something that can catch the eye of even the highest powers in the land.
Tips for your year abroad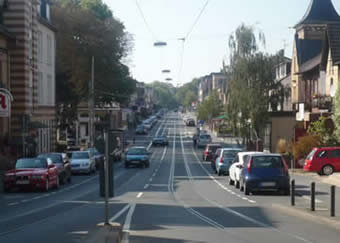 You're going to be reading law for three or four years, so make sure that it is something that you really wish to study. It can get very difficult at times, especially studying law in a foreign language, so give it some thought before making a decision.

Keep up to date with current legal news, cases, blogs, social media and anything else that catches your eye about the world we have entered.

Don't be afraid to point out something that you learned about abroad in your final year exams/assignments. Do make comparisons between different legal systems, and the way the law operates in different countries. Examiners will be impressed when you mention these things; it shows that you are a candidate who can think outside of the box, whilst still understanding the principles of what you're being asked to do.

Pick the modules that you are most interested in; the ones that appeal to you – you will have a far better time learning.

Some countries – Germany among them – 'shut down' on a Sunday, so bring something to keep you entertained, such as films, books or games."
To read Liam's blog, visit the Studying Law website.
Camille Geffroy
Camille is a student at the University of Toulouse 1 Capitole.
Last year, she enrolled at Bangor University through the Erasmus scheme.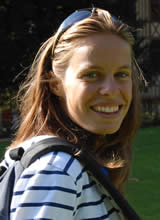 "Studying at Bangor Law School for a year was an amazing experience. Bangor is a fantastic place to live – the people are kind, the city is pleasant and there is a huge choice of activities.
I have never known teachers as helpful as the lecturers at Bangor. I was very confused at the beginning of my Erasmus experience as I didn't feel that my English was good enough for classes. I shared my anxieties with staff members (Ann McLaren and Yvonne McDermott) – they were extremely reassuring and gave me advice and help throughout the year.
With this support, my English improved greatly. I quickly grasped the legal vocabulary, which enabled me to understand and participate in classes. Attending classes was very pleasant as the modules were interesting and interactive. The modules I studied at Bangor help guide me towards choosing my Masters degree.
Thanks to my experience at Bangor University, I now plan to work abroad. I would like to say thank you to the Law School for its kindness."