CIPS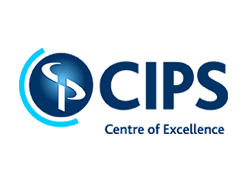 More Information on CIPS Levels
Contact Training Team
CIPS LinkedIn group

Chartered Institute of Procurement & Supply (CIPS) Professional Qualification
Become a Procurement & Supply Professional and really make a difference to your company's bottom line!
Today's challenging business environment has raised the importance of purchasing and supply with the profession playing an increasingly significant role in an organisation's sustainability. As a consequence, procurement and supply professionals are a necessary and valuable asset to any company, especially well-qualified, well trained ones.
CIPS is an internationally recognised professional qualification up to Honours Degree Level which is strongly pragmatic and applies equally to both the public and private sectors. The CIPS programme at The Management Centre, levels 2, 3, 4, 5, 6, will develop a high standard of skill, ability and integrity among procurement professionals and can be tailored to individuals just starting out, or those who have been in the profession for some time.
CIPS is an awarding body that offers a range of recognized professional qualifications to help individuals make a great deal of their career, if they are at the start of their career or have been in the profession for a long time
Your tutors are experienced procurement and business practitioners who can coach, support and guide you through your qualification.
Fees
Prices for each level can be confirmed on enquiry.
Upcoming Dates
Please contact the Training Team for up coming schedules.
Contact Training Team
For detailed information on the qualifications, including course content and eligibility, please contact a member of the training team to discuss your specific requirements.