Highlighted below are some of the key changes the University has implemented and worked on with the goal of supporting the environment and becoming more sustainable.  
Environmental sciences and engineering research themes 
Bangor University has strategically combined its internationally leading research in the environmental sciences and electronic engineering forming one College to promote innovative, multidisciplinary research solutions to global environmental and energy challenges.
The College of Environmental Sciences and Engineering's research is marked by an interdisciplinary approach, which is vital to tackle the world's most pressing and complex challenges, including global environmental change, biodiversity loss, soil degradation, and unsustainable use of natural resources and energy. This is integrated with the College's research into the engineering of complex dynamic systems, optoelectronics and modelling to develop new technologies to address these, and a range of other societal and industrial needs. The College's approach to conservation research is also innovatively interdisciplinary. This work is underpinned by fundamental research in the biological, chemical and physical sciences of natural systems.
Ocean Renewable Energy: Improved resource assessment and characterisation drives development of second-generation tidal energy technology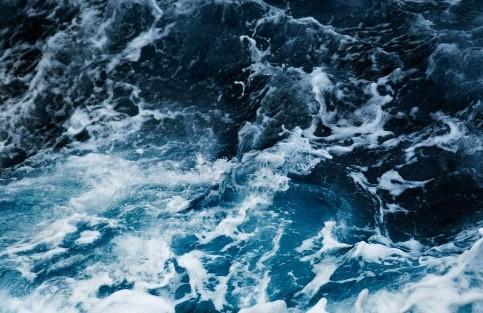 Research led by Bangor University's ocean energy research group between 2009 - 2020 has been pivotal in providing the international tidal energy industry with a better understanding of less energetic 'second-generation' tidal energy sites. The research can be said to have re-focussed the tidal energy industry towards development of these less energetic tidal sites that are complementary in terms of the timing of power output. 
The unique set of challenges and opportunities identified included showing how loadings on turbines at these sites allow for lower-cost devices and that there is increased sea space available for lower energy sites compared with high energy "hot spots", and more opportunities for grid connectivity. However, less energetic sites are generally in deeper, more exposed environments, and so the resource is influenced by wave processes. 
Bangor-led research has also contributed to the development of new wave-tide interaction engineering models through the design of state-of-the-art laboratory facilities to quantify/model the forces of asymmetric tides/waves on scale-models of tidal turbine structures and the selection of second-generation tidal energy sites and tidal turbine design. 
Improving the UK agricultural greenhouse gas emissions inventory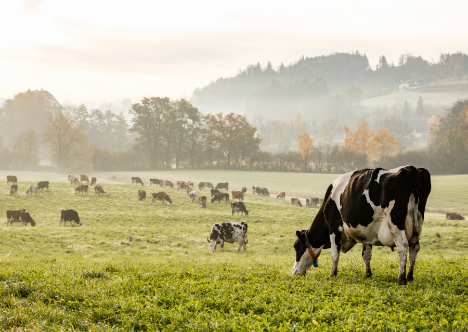 Bangor University's greenhouse gas research has impacted policy and industry through generation of new country-specific nitrous oxide (N2O) emission factors.  
In terms of policy, The University's evidence has significantly lowered calculated N2O contributions in the UK's Agriculture greenhouse gas inventory and informed changes to guidelines at the international level. Bangor University research highlighted that methane produced by animals in their digestive systems, represents a greater proportion of the UK's total agriculture greenhouse gas inventory than previously thought. Researchers have worked with red meat and dairy sectors in Wales to assist the industries to identify practical measures to reduce greenhouse gas emissions.
Dŵr Uisce – Energy recovery in water services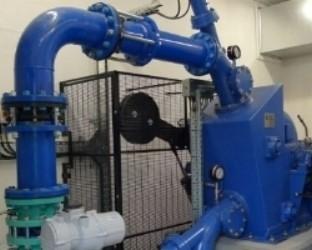 The water sector is of critical importance to us all – needed by society, businesses, and the environment. However, distributing and treating water, both before and after it has been used is very energy-intensive, and the sector is a major contributor the world's greenhouse gas emissions. 
A Bangor University team is working with the sector and with large users of water to find ways of reducing energy usage and opportunities to generate clean sources of electricity and of heat.
An evidence-based approach reduces the local costs of biodiversity conservation in low- and middle-income countries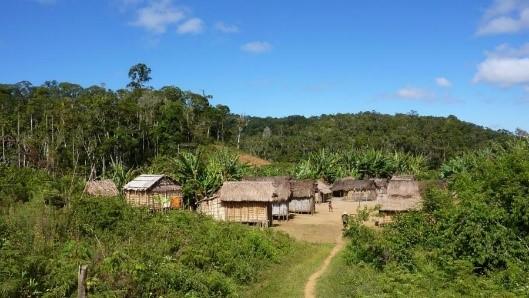 From Madagascar to Myanmar, governments and industry have changed the way they implement conservation, to reduce the negative effects on local people, as a result of work by Bangor University. 
Bangor-led research has demonstrated the negative social impacts that conservation can have for some of the poorest people in the world. It has profoundly altered how governments, industry and donors implement conservation: one of the world's largest nickel mines in Ambatovy, Madagascar has changed how it approaches biodiversity offsets, the Ugandan government has incorporated recommendations into its national offset strategy, and the US government has used research findings in funding decisions for a mine in Myanmar. In Madagascar, Bangor University-led research has influenced how the government and donors implement safeguards to reduce negative impacts of protected areas on the poor.