Bangor Professor awarded Lifetime Achievement in Psychology award by The British Psychological Society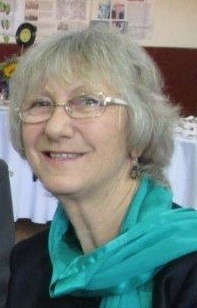 Prof Judy HutchingsProfessor Judy Hutchings of Bangor University has been presented with the Lifetime Achievement in Psychology award by the British Psychological Society Practice Board.
An NHS consultant clinical child psychologist for many years, Prof Hutchings is Director of the Centre for Evidence Based Early Intervention (CEBEI) at Bangor. The CEBEI was launched in 2011, and develops and assesses interventions for parents, children and teachers, particularly those based on social learning theory and which support children with behavioural management difficulties and social difficulties. In June 2011 she was awarded an OBE in the Queen's birthday honours list for services to children and families.
Speaking to The Psychologist Prof Hutchings said, "I'm more grateful than proud to receive the award… grateful that my career in the NHS and the University has allowed me to work with some inspiring parents often struggling against the odds to do the best for their children.
"In recent years I have had the opportunity to work with the WHO, UNICEF and colleagues from Oxford and Cape Town universities to support the dissemination of what we have learned over the last 40+ years as affordable programmes for low and middle-income countries.
"I am also working on the development of accessible web-based resources for parents and teachers, particularly relevant during, and subsequent to, the challenges of the COVID-19 pandemic."
Congratulating Prof Hutchings on behalf of Bangor University, Professor John Parkinson Dean of College of Human Sciences said, "Judy is an inspirational figure and valuable role-model who has positively impacted the lives of countless children and families. Her work is internationally renowned, providing the much needed evidence-base for what works in ensuring lasting change. On behalf of Bangor University I'd like to extend our congratulations to this acknowledgment of her achievements."
Publication date: 26 August 2020