Bangor University student to embark on kayak trip of a lifetime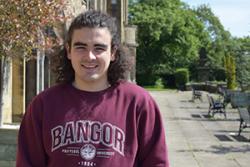 Elliot GoddardA second-year product design student, adventure athlete and Christian from Bangor University has been selected to participate in the bi-annual British Universities Kayak Expedition (BUKE).
Elliot Goddard, 20, from Nelson, Caerphilly along with six of the best white-water student kayakers from across the UK, will kayak remote rivers in the Russian Far East in this self-supported expedition in June.
The expedition will explore rivers surrounding Lake Baikal, with the aim of discovering rivers that have never been kayaked before.
Elliot said: "I'm really excited and a little nervous about what's ahead. In the case of some of the rivers, we don't fully know what to expect, but we have carefully studied Google Earth satellite images and gradient maps to gather as much information as possible. We will be unsupported for up to 10 days, hiking to our start point and navigating the river to our finish point."
Elliot started kayaking when he was 8 years old during a holiday to Ireland. He explains: "My first experience was on a sit-on-top kayak, and I loved it! I then found out that a friend went to the local club - Aberfan Canoe Club - so I joined too.
"Following a club trip to the Cardiff International White-water Centre, I got my first kayak - a freestyle kayak. Thanks to my parents' support, I went kayaking 3 times a week, and eventually discovered kayak slalom, where the aim is to run a rapid river course marked by "gates" fast, and without touching.
"I was introduced to Nigel Midgley, National Development Officer for Canoe Wales, and then trained in canoe slalom until I was 16, representing Wales and just missing out on selection to represent GB."
Elliot has been successful in many competitions, such as coming third in the Young Danube Cup Canoe slalom 2015; second in the Welsh Open freestyle 2017 and winning the King of the Alps Junior Marathon 2017. He has represented Wales in Canoe Slalom and in 2018 represented GB in the U23 Extreme Slalom World Championship.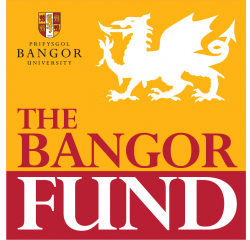 Elliot's place on the expedition has been partly funded by the Bangor Fund. He said: "I'm so grateful to the Bangor Fund for helping with this opportunity by funding my flights. I hope this will launch future opportunities for me to help the outdoor industry in design and exploration, and enable me to give back to everyone that has supported me."
Emma Marshall, Director of the Bangor Fund, said: "This once-in-a-lifetime trip has been made possible through an award from The Bangor Fund. The Bangor Fund improves the quality of our students' university experience by supporting their education and development. Through, for example, travel bursaries, scholarships, sports provision or cultural activities, the wide-range of support provided by The Bangor Fund enables the University to deliver a 'margin of excellence'".
For his final-year work placement, Elliot hopes to work with a kayaking company, where the ethnographic testing experience gained in an expedition environment could help with future product design and with development and improving performance, sustainability and safety.
The Product Design degree is offered by the School of Education and Human Development, which also offers a PGCE in Outdoor Activities. The School is located at the Normal Site, next to the Menai Strait, an extensive strip of water, which is of great value to paddlers. The University's BSc Adventure Sport Science course is also based at the Normal Site.
The BUKE trip is a biennial event allowing for a team of the UK's finest white-water kayakers to undertake a trip to a collectively decided destination (generally very remote and unexplored) with the intention to achieve an agreed goal in combination with kayaking new rivers and making their mark for Britain in the world of exploratory kayaking. Previous expeditions have seen teams visit the likes of Venezuela, Vietnam, Siberia/Mongolia, Kyrgyzstan, and many more, all of which have been extremely well documented as a resounding success. The teams all begin unsupported and must take it upon themselves to seek funding and sponsorship to aide them in their venture.
Publication date: 11 June 2019