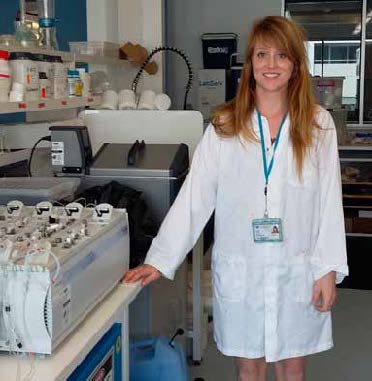 Alumni Profile: Sian Tooze
Course: MSc Applied Marine Geosciences
Occupation: Currently PhD student in Marine and Antarctic Studies at the University of Tazmania, Australia.
"I chose Bangor University because of its beautiful location and its excellent reputation for Ocean Sciences. When I arrived in Bangor I instantly felt at home. Although the course was intense at times, lecturers were wonderful providing invaluable support as did fellow students in Ocean Sciences. The course was well structured and provided me with excellent opportunities, helping me to reach where I am today.
Many of the lab and field techniques that I learnt on my course at Bangor, I use today as a PhD candidate at the University of Tasmania. Here, I am studying the response of Totten Glacier in East Antarctica to past climate variation and interpreting the subglacial geology using marine sediment cores."