Staff Profile of Anwen Gruffydd Wyn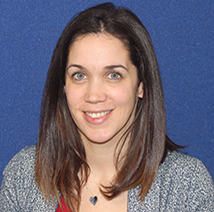 Name

Anwen Gruffydd Wyn

Position

Web & Digital Marketing Officer

Email

Phone

01248 383554

Location

Dean Street
Responsibilities include creating and maintaining bilingual content for Bangor University web pages aimed at prospective students; establishing web, social media and video content in line with the recruitment cycle; liaising with students, staff and external organizations to produce content, including features, news items, and profiles; developing ideas and filming and editing videos for the website's BangorTVpages, Bangor University YouTube channel, Prifysgol Bangor YouTube channel and Get Ready for University student vloggers' channel, as well as other social networks.

Other responsibilities include social media marketing; producing multimedia presentations for University-wide events such as Open Days and working with colleagues to develop campaign and advertising ideas.

Also liaises with staff in academic Schools and student recruitment related service departments to update and maintain their individual websites.