Several Masters degrees receive CMI accreditation
Several postgraduate programmes at Bangor Business School have been accredited by the Chartered Management Institute, the only chartered professional body in the UK dedicated to promoting the highest standards in management and leadership excellence.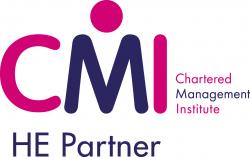 The accreditation means that graduates of Bangor's Masters courses in Business, Management or Marketing will attain a Level 7 CMI qualification alongside their degree – at no extra cost, and with no extra study.
CMI qualifications are highly regarded by employers as they demonstrate the practical skills needed to perform in an increasingly competitive workplace. By completing one of the following programmes at Bangor, graduates will automatically achieve a CMI Award, Certificate or Diploma in Strategic Management and Leadership:
This latest accreditation emphasises the practical and cutting-edge nature of postgraduate education at Bangor Business School, which has long been an innovator in the field of business education.
"We are delighted that all our Postgraduate Business, Management and Marketing programmes are accredited by the UK's leading professional body for Managers, the Chartered Management Institute", commented Professor Gareth Griffiths, Director of Postgraduate Studies (Business, Management and Marketing). "This gives our students unprecedented access to their extensive careers facilities, huge range of online resources and opportunities for continuing professional development."
CMI joins a suite of other organisations who have recognised the professional value of postgraduate education at Bangor Business School.
The School is well established as a Chartered Banker Institute 'Centre of Excellence', a partnership which enables students to significantly enhance both their educational and professional development by gaining Chartered Banker status alongside a traditional Masters degree in Banking and Finance.
Students with aspirations to pursue careers in marketing, the financial services or insurance may have options for further study with the Chartered Institute of Marketing, the Chartered Institute of Securities and Investment and the Chartered Insurance Institute, respectively; enabling them to study towards an industry-recognised professional qualification.
Publication date: 30 January 2017