Postgraduate Research Programmes
Our PGR courses are designed for candidates with degrees or related backgrounds, who wish to develop their expertise and further their professional and academic careers. Our research degrees of MRes, MPhil and PhD offer opportunities to make a significant and original contribution to knowledge in the chosen subject area. 
A PhD degree is usually 3 years full-time, or 5-6 years part-time. Candidates are expected to present the results of their research in a 100,000-word thesis which represents a significant original contribution to knowledge in the subject area studied, and to undergo a viva voce examination.
An MPhil (Master of Philosophy) degree is usually 2 years full-time, or 3 years part-time. Candidates must successfully complete an approved programme of supervised research, and present their results in a thesis of up to 60,000 words. 
We welcome interdisciplinary studies that focus on one of the themes stemming from the work of our two Research Centres at Bangor Business School, Institute of European Finance (IEF) and Rhanbarth Research Centre for Sustainable Regions and Economies. IEF focuses its research studies around four key themes: 'Accounting and governance'; 'Banking'; 'Credit risk'; and 'Financial Innovation and Data Analytics'. Rhanbarth focuses on different research themes: 'Understanding behaviour'; 'Tourism, destinations, and place engagement'; 'Organisational behaviour'; and 'Tax and welfare'
Our PGR programmes at Bangor Business School has been described by external experts as 'second to none in the UK'. Our role of PhD throughput is amongst the highest in the UK and we have ESRC recognition for our research training (MSc to PhD or PGCert in Research Methodology in PhD Year 1) in Management and Business as well as Economics.
PhD projects 
Our research centres are are interested in supervising PhDs in the topics listed below.
Consumer financial wellbeing and sustainable financial services through FinTech solutions
This project investigates the nexus between sustainable consumer behaviour and technology-enabled financial services. The theme of sustainability continues to permeate all areas of business, marketing and consumption, while technology is becoming ever more embedded in the delivery of financial services. For example, sustainable consumer behaviour includes areas such as financial wellbeing. Nevertheless, these themes are progressing at a different pace around the world, and considerable variation exists across financial services segments. This project will investigate potential positive outcomes arising from designing sustainability into new financial products and services, and will consider how these outcomes vary across developed and emerging economies. The segments of credit and investment will be a particular focus. Additionally, this project will look at sustainable consumer financial wellbeing through the use of FinTech.
Self-regulation, emotion and consumer wisdom of Buy Now Pay Later (BNPL) users 
The number of Buy Now Pay Later (BNPL) users has increased as a result of the cost-of-living crisis and the level of UK personal debt is at an all-time high. This project seeks to examine the relationships between self-regulation, emotion and consumer wisdom when using BNPL loans to shop online. The study will also explore a potential link between self-regulation failure related to BNPL and the fear of missing out. Differences in consumer spending using BNPL (i.e. essential purchases vs non-essentials) and the potential benefits of BNPL will also be explored with the aim of promoting positive consumer financial well-being.
Exploring the growth of vaping and the marketing of e-cigarette brands 
Vaping as a behaviour is commonplace and increasingly normalised but there has been a rise in vaping amongst young people over the past five years. Research suggests that young people are experimenting with vapes, and there is an uptake in the use of disposable vapes with Elf Bar and Geek Bar emerging as popular brands. This project will explore young people's attitudes and perceived identities in relation to their vaping behaviours. The research will also examine the communication techniques of e-cigarette brands (e.g., branding, packaging, in-store communications, social media marketing) and how they are processed by both vapers and non-vapers.
Psychological ownership and perceived control of a City by its consumers: the case of Bangor 
This project will investigate the perceived control, psychological ownership and place attachment felt by Bangor's students, residents and visitors. The city's current versus desired place brand will be examined and the needs of stakeholders will be explored with the aim of rejuvenating the city's image. The High Street in Bangor has been in decline for years and the city was recently rejected in its application for the Levelling up fund. Community engagement and a bottom-up approach to improving the City's brand is required and will be critical in the future attractiveness of Bangor as a place to study.
ESG Performance and Syndicated loan market 
The syndicated lending market has evolved into a pivotal segment within the global financial landscape. This project intends to dive deep into the burgeoning dynamics of this market, specifically examining its interactions with Environmental, Social, and Governance (ESG) factors. The appointed candidate will venture into the exploration of the impact of ESG factors and climate change on the bank lending behaviours.  market's dynamics, risk attributes, and economic ramifications, uniquely emphasizing the market's responses to climate change and ESG implications. This study aims to augment both industry and academic comprehension, integrating the syndicated lending traditional finance with sustainable and socially responsible investing goals, thereby fostering a resilient financial market that aligns with ESG principles.
The impact of the Paris Agreement on cross-border mergers and acquisitions: An analysis of green vs brown lending 
In recent years, climate change has attracted great attention from policy makers and academic researchers. The new climate policies could induce uncertainty in the form of climate transitional risk to firms, that would require them to adopt and change their policies. At the first stage, this PhD project aims to examine the impact of the Paris Agreement (COP21) on the firm's cross-border mergers and acquisitions behaviour. Moreover, it aims to examine how these changes in firms' behaviour spill over into the realm of bank lending behaviour and the broader implications for global financial stability.
Environmental innovations and financial instability 
In a global environment, combating climate change necessitates cooperation between all economic sectors. Whether directly or indirectly it is indisputable that practically every industry contributes significantly to both economic growth and environmental effects. With the financial sector's central role as intermediary in the functioning of the economy, financial instability could potentially lead to the collapse of banks and corporations. Then, financial stability or instability could be a key metric for investment of R&D (innovation) by firms. This project explores the important link between financial stability and R&D innovation. Where stable financial systems may enhance R&D innovation and the role of R&D investment in the banking lending.
Digital transformation, environmental sustainability and supply chain in the Banks and Industrial firms.
Climate finance' is a multifaceted concept. It generally refers to finance for activities aiming to mitigate or adapt to the impacts of climate change. Decisions and technology transformation related to green policies affects the future of the companies and their profitability. The successful applicant will delve into various aspects of digital transformation, gaining a comprehensive understanding of the development and the implementation of technology, impact on economies, and other related topics, making significant contributions to the financial industry and academia.
Financial Innovation and Data Analytics
Trading on the Political Stage: Analysing the Influence of Political Events and Sentiment Shifts on Retail Investor Behaviour 
In recent years many new retail investors have entered financial markets in droves thanks to the rise of "app-based" trading platforms and accelerated by the covid-19 pandemic. Researchers and policymakers and now examining the how these new retail investors, which are known to be more prone to bias, behave. We are interested in supervising a research proposal that aims to investigate the influence of political events and sentiment shifts on the trading behaviour of retail investors.
The capitalisation of fiscal policy into land values 
The fact that the value of infrastructure and public services are capitalised into land values is well established*. The aim of this PhD project is to ascertain whether, and to quantify the extent to which, welfare and tax policies more broadly get capitalised into land values.
The project will consider the effect of (1) minimum wage legislation, (2) welfare payments (including tax credits) and (3) income tax thresholds on the rental values of propertie inhabited by the targeted groups. Implications for the implementation of tax and welfare policies will be drawn in order to inform future policy debates.
Understanding the Welsh Tax Base – Demography and Migration 
This project seeks to analyse the linkages between the Welsh tax base and the key fundamentals of the Welsh economy, polity, and society which drive migration and demography.
One key aspect will be to consider the international evidence on the impact of tax differentials on migration, and use this to model the potential impact of tax differentials between Wales and England on migration and tax revenues in the context of the current devolution settlement and potential future tax powers. Another key aspect will be to gather evidence on the lifecycle demographics of the Welsh population and its implications for tax revenues (and government spending) in Wales.
The War in Ukraine and firm performance 
This PhD project will investigate the strategic decision-making of firms in the context of the Ukraine War. The primary aim of this project is to examine various outcomes of companies that are exposed to this geographical area during the conflict. The project will explore the decisions made by these companies, and how these decisions have impacted them. This research will contribute to the existing literature on the implications of geopolitical conflicts for multinational corporations and provide valuable insights for companies facing similar dilemmas in the future.
The impact of ESG shocks on Credit Ratings: The role of Information Uncertainty and the ESG-Credit Rating channel 
In recent years, policy makers and the public are starting to reveal greater awareness of Environmental, Social and Governance (ESG) issues such as climate change and corporate responsibility. Academic researchers are investigating whether the nature of a business and how it reacts to ESG issues can determine how it will perform in the future and its ability to pay its debts (credit risk). This PhD project aims to investigate the strength and nature of this ESG - Credit Rating channel and how shocks can be transmitted through it from the ESG realm to corporate credit.
Investigating Future Prosperity - How Management Skills can Boost Growth in the Regions and Beyond 
This project is an extension of the supervisory team's contribution to the CMI's latest policy paper which focused on the West Midlands Future Prosperity. The new project will address the important topic of boosting growth through management skills by comparing and contrasting three regions including Wales, the North East and the West Midlands. There are wider implications by addressing the UN's Sustainable Development Goals. Qualitative methods will be used to reveal key themes and build towards new theory, especially related to place leadership. There is a practice dimension which delivers impact by helping regional organisations such as SMEs to grow.
Sustainable Heritage and Social Innovation as Enablers of UN's Sustainable Development Goals 
In 2015, UNESCO published a policy document for the integration of a sustainable development perspective into the processes of the World Heritage Convention. In other words, for the first time, the role of heritage and creativity is seen as an enabler of sustainable development across the Sustainable Development Goals. In order to develop and test new approaches, this project will compare and contrast two live projects which are in the process of bringing heritage sites into re-use with an emphasis on community involvement. Action research will surface concepts and practices about sustainable heritage. There will be a wider contribution to social innovation and emergent theory in this field.
Tourism, destinations, and place engagement
Smart technologies and data analytics for the sustainable development of places to live and visit 
The increasing use of smart technologies and Internet of Things offers the tourism sector an abundance of big data, which can be used to generate new insights to foster the sustainable development of places to live and visit. This project will explore how data from smart technologies can be used to support the development of innovative solutions to more efficiently allocate resources, enhance visitor experiences and promote of sustainable economic growth. Real-world data and modern data analytic techniques will be used to analyse and predict consumer behaviour to determine how different messages and agents influence visitor experiences and sustainable behaviours.
Tourism in fragile destinations: hosts' and tourists' perceptions 
The project explores tourism development in fragile destinations and the overall well-being of hosting communities. "Fragile destinations" refer to places vulnerable to negative tourism impacts, going beyond environmental degradation to focus on cultural identity, lifestyle decline (congestion, service strain, local housing scarcity, price inflation), and economic dependence. Some fragile destinations have protection via National/Natural Parks or UNESCO listing; others, vulnerable, lack recognized status. Applied to North Wales, the study examines safeguarded and unsafeguarded fragile destinations, highlighting benefits and challenges in secured status comparison. This comparison identifies positive outcomes and challenges tied to formal recognition of protected areas.
Climate change and destination branding: an evolving perpetual and place orientated strategy 
The project aims to examine tourism destinations adaptation to climate change. While individual adaptation is dependent on personal knowledge and values, due to the stakeholders involved, for a 'destination' to adapt, it faces a multifaceted process.  As such it is important to examine whether this interplay is reflected in public authorities' and/or destination management organisations (DMOs) approach to destination branding. Therefore, this project will compare attitudes and perceptions towards climate change and the (potential) adaptation of the destination(s) to determine the stakeholder perceptions of the vulnerability and/or resilience of the place's physical and sociocultural determinants to climate change and the implications on destination branding and image.
Bangor Business School is a leading teaching and research focused business school. You will be taught by academics who are experts in their areas and whose research contributes to the development of policy, the advancement of their disciplines, and even the better understanding of business itself.
Supervision and other support 
All PhD/MPhil students require supervision from at least one academic member of staff at the University, and if you are considering a PhD/MPhil, you will already have a good idea of the specific area or theme that you want to research. In order to ascertain that we hold sufficient expertise in your chosen topic to provide supervision, you should first look at our staff pages. This will provide you with a breakdown of each staff member's area of academic focus. 
Each postgraduate researcher is allocated a named Principal Supervisor (also referred to as a First Supervisor), and one or more Co-Supervisors (referred to as a Second Supervisor and Third Supervisor) who may share supervision responsibilities as agreed with the principal supervisor.

Supervisors must be:
A full-time member of academic staff.
A part-time member of academic staff with academic, clinical or professional experience.
A suitably qualified member of the staff of another university or research institution.
Successful postgraduate researchers are self-reliant, well-organised and able to call upon a variety of inner resources. It is essential that each postgraduate researcher develops a good relationship with their Supervisors. This relationship not only involves initial guidance and later advice, but can also enable a postgraduate researcher to gain access to scarce research resources through funding provided to staff in national and international research grant programmes. Where appropriate, Supervisors will introduce their postgraduate researchers to technical, administrative and archival staff who are able to provide help with a project; and it should be appreciated that in the environment of university research, the quality of this assistance is inevitably enriched by having a good working relationship with Supervisors. 

Other support, in addition to that provided by your Supervisors, is available throughout your studies at BBS. These include training and workshops organised by the University's Doctoral School, Study Skills Centre, Library Services, specific training events held by BBS and regular research presentation sessions held within BBS' research and postgraduate research seminar series.
Apply for Postgraduate Research Study
You can apply online for all postgraduate research programmes at Bangor Business School. 
International students: can apply through our Online Application Portal. Refer to the Guidance Notes for help filling the form.  
More information about how to apply as an international student can be found here.
International students can seek further help by contacting our International Education Office
Email address: international@bangor.ac.uk
Address: International Education Centre, Bangor University, Gwynedd, Wales UK, LL57 2DG
Telephone number: +44 (0) 1248 382028
Agents: if you are an agent applying on behalf of the student, then you can Apply here. For further guidance click here.
As part of the application process for a research degree, you will be asked to submit a research proposal. This should be relevant to the research interests and expertise of staff members and our Research Centres, as these are the areas in which we can offer supervision. We therefore recommend that applicants refer to our Business School staff pages and Research Centre pages before preparing a research proposal.
What to include in a research proposal?
he research proposal should be between 1,500 and 2,500 words, and should outline the following:
Provisional title
Central question or hypothesis for investigation
Key aims of the research
Literature review
Description of your topic
Methodology – how you will answer the research question
Bibliography
Timetable
Click here for guidance about how to write a good research proposal.
What else to include in your application?
In addition to the research proposal, you should also submit the following as part of your application package:
Bachelor degree certificate and transcript(s)
Academic reference/support letter
Passport
Detailed CV (highlighting your Relevant work experience, Research project experience, Publications, and Academic achievements)
Once you have found a member of staff whose research interests broadly accord with your own, you should state their names as part of your application so that your application may be considered by them.
English language test certificate (if undertaken)
Confirmation of funding/sponsorship (if applicable)
Masters degree certificate and transcript(s) (required for PhD applications)
Confirmation letter of external funding (if applicable)
You can apply at any time of the year. It is possible to start a PhD degree at any point in the year at most academic Schools, subject to agreement with the supervisor. We advise that you submit your application in enough time to: organise funding; undertake an English course (if needed); obtain documents such as transcripts and references required for meeting the conditions of the offer; apply for a visa (if required); and make accommodation arrangements (if required).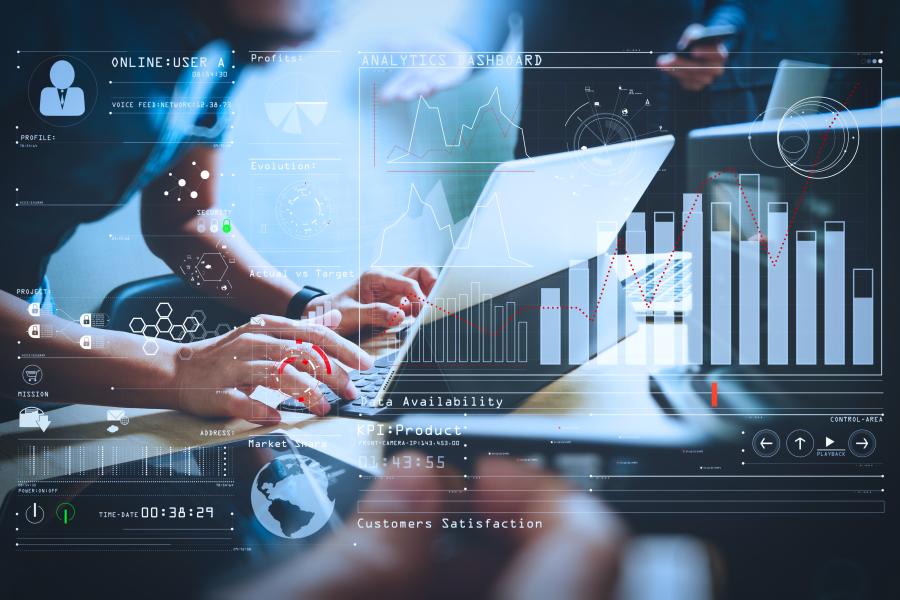 Our Research Centres
Bangor Business School is committed to fostering a culture of research excellence, innovation, and collaboration. As such Bangor Business School is home to two Research Centres: Institute of European Finance (IEF) and Rhanbarth – Centre for Sustainable Regions and Economies (Rhanbarth). Each of our Research Centres offer PhD Scholarship opportunities for a variety of activities surrounding their research aspirations and goals.
Institute of European Finance
IEF has a global reputation for research excellence in banking, accounting and finance. It is focused on understanding the role of finance, in its broadest sense, in addressing the environmental, social and economic challenges that the world faces.
Rhanbarth
Rhanbarth brings together the School's multi-disciplinary research activities relating to inclusive and sustainable regional development, in all its forms.
Scholarship opportunities
As with all of our courses, you can apply to fund yourself through a PhD/MPhil at Bangor Business School, or you may already have sourced external funding (e.g., from your employer or government), and we warmly welcome all expressions of interest in so doing.  
Funded PhD studentship opportunities arise frequently throughout the year, and are advertised as specific opportunities for which you must formally apply. Current PhD studentship opportunities available at Bangor Business School will be listed below and updated regularly. If you have any queries, please get in contact with Bangor Business School Director of PGR, Dr Sara Closs-Davies.  
Fully Funded PhD Studentship (co funded by CCC and BBS)
Bangor University is offering an exciting fully funded PhD Studentship that's co-funded by the Coleg Cymraeg Cenedlaethol (50%) and Bangor Business School (50%) that includes tuition fees (Home) and a stipend at the UKRI minimum. 
We are looking for a highly motivated doctoral candidate to join Bangor Business School's Institute of European Finance research centre. The aim of this project is to study Sub-Sovereign regions in Europe that have bond issuing powers, and to draw similarities to the case of Wales. The studentship is for 3 years and covers Home (UK) tuition fees and stipend at the UKRI minimum currently starting at £18,622 (2023/24 academic year). 
This project is co-funded (50%) by the Coleg Cymraeg Cenedlaethol and in-line with the Coleg Cymraeg's strategic plan, the project will be conducted and presented through the medium of Welsh. Therefore, the successful candidate must be a fluent Welsh speaker who is confident in speaking and writing through the medium of Welsh.
About the project
This research will explore the characteristics of Sub-Sovereign borrowing across the UK and Europe. Currently, Wales has limited borrowing capacity, but the devolution of powers may lead to greater capacity in the future.
Many Sub-Sovereign regions in Europe have years of experience of borrowing in the international bond markets and Credit Ratings play a key role in this process. In the UK, it is only a recent development that Sub-Sovereign regions can borrow in the bond markets. This research aims to seek important lessons for Wales by analysing Sub-Sovereign borrowing in regions of Europe that are experienced.
The candidate will be affiliated with the Institute of European Finance research centre which conducts topical and innovative academic research in banking, finance, accounting, and data analytics. The Centre works with multilateral organisations, national governments, regulatory authorities, and public and private financial institutions to promote evidence-based policy decisions, competitiveness within the industry, economic growth, and to achieving more inclusive economies and societies.
The candidate will be affiliated with the Coleg Cymraeg Cenedlaethol whose Research Scholarship scheme has the aim of developing researchers of the highest standard who can work through the medium of Welsh. 
Eligibility and entry requirements 
The expected minimum entry requirement is a 2:1 undergraduate degree or equivalent and a postgraduate degree with at least a Merit or equivalent. This call is open to UK/Home fees applicants only, and for candidates who must be a fluent Welsh speaker who is confident in speaking and writing through the medium of Welsh.
We are seeking applicants with a strong background in areas related to Accounting, Business, Economics, Finance, Management, Mathematics or Statistics. The applicant may be a recent graduate or an individual that has considerable (public or private) financial sector work experience. It is desirable for the applicant to be proficient in statistical techniques and data analysis. However, a research training programme will be offered in the first year of study, which will include quantitative techniques.
How to apply 
A completed application form for admission to doctoral study at Bangor Business School, Bangor University, must be submitted by the deadline of 5pm on Tuesday 31st October 2023, via the following link: https://www.bangor.ac.uk/study/postgraduate-research/apply
When submitting, clearly state that you are applying to the CCC-BBS funded PhD in Sub-Sovereign Borrowing.
Incomplete applications or applications received after this specified time will not be accepted.
The application must contain the following documents:
Covering letter: The covering letter must name the studentship being applied for (CCC-BBS funded PhD in Sub-Sovereign Borrowing).  It must set out your interests in the project, your experience, why we should consider your application, and how you intend to address the research objectives, and how your profile fits with this PhD project. The covering letter should be no more than two pages.
References: All applications require two academic references to be submitted in support. Candidates must approach referees themselves and include the references with their application.
Curriculum Vitae: This should be no longer than two pages.
Please contact Dr Gwion Williams to discuss your interest in this fully funded PhD.
Further details
The Coleg Cymraeg creates training and study opportunities in the Welsh language by working with further education colleges, universities, apprenticeship providers and employers.
The aim of the College is to build a system for Welsh and bilingual education and training that is open to everyone and to develop a bilingual workforce.
The Research Scholarships scheme sponsors students to study towards a doctorate. The aim of the scheme is to promote and develop scholarship, research and publishing through the medium of Welsh and foster first class researchers.
For further details about the College's work, visit their website: https://colegcymraeg.ac.uk/en/students/postgraduate-studies/research-scholarships/
This studentship will commence in January 2024 and is open to UK/Home fees applicants only.
The deadline for studentship applications is 5pm 31st October 2023.