Postgraduate Research Programmes
Our PGR courses are designed for candidates with degrees or related backgrounds, who wish to develop their expertise and further their professional and academic careers. Our research degrees of MRes, MPhil and PhD offer opportunities to make a significant and original contribution to knowledge in the chosen subject area. 
A PhD degree is usually 3 years full-time, or 5-6 years part-time. Candidates are expected to present the results of their research in a 100,000-word thesis which represents a significant original contribution to knowledge in the subject area studied, and to undergo a viva voce examination.
An MPhil (Master of Philosophy) degree is usually 2 years full-time, or 3 years part-time. Candidates must successfully complete an approved programme of supervised research, and present their results in a thesis of up to 60,000 words. 
We welcome interdisciplinary studies that focus on one of the themes stemming from the work of our two Research Centres at Bangor Business School, Institute of European Finance (IEF) and Rhanbarth Research Centre for Sustainable Regions and Economies. IEF focuses its research studies around four key themes: 'Accounting and governance'; 'Banking'; 'Credit risk'; and 'Financial Innovation and Data Analytics'. Rhanbarth focuses on different research themes: 'Understanding behaviour'; 'Tourism, destinations, and place engagement'; 'Organisational behaviour'; and 'Tax and welfare'
Our PGR programmes at Bangor Business School has been described by external experts as 'second to none in the UK'. Our role of PhD throughput is amongst the highest in the UK and we have ESRC recognition for our research training (MSc to PhD or PGCert in Research Methodology in PhD Year 1) in Management and Business as well as Economics.
Bangor Business School is a leading teaching and research focused business school. You will be taught by academics who are experts in their areas and whose research contributes to the development of policy, the advancement of their disciplines, and even the better understanding of business itself.
Supervision and other support 
All PhD/MPhil students require supervision from at least one academic member of staff at the University, and if you are considering a PhD/MPhil, you will already have a good idea of the specific area or theme that you want to research. In order to ascertain that we hold sufficient expertise in your chosen topic to provide supervision, you should first look at our staff pages. This will provide you with a breakdown of each staff member's area of academic focus. 
Each postgraduate researcher is allocated a named Principal Supervisor (also referred to as a First Supervisor), and one or more Co-Supervisors (referred to as a Second Supervisor and Third Supervisor) who may share supervision responsibilities as agreed with the principal supervisor.

Supervisors must be:
A full-time member of academic staff.
A part-time member of academic staff with academic, clinical or professional experience.
A suitably qualified member of the staff of another university or research institution.
Successful postgraduate researchers are self-reliant, well-organised and able to call upon a variety of inner resources. It is essential that each postgraduate researcher develops a good relationship with their Supervisors. This relationship not only involves initial guidance and later advice, but can also enable a postgraduate researcher to gain access to scarce research resources through funding provided to staff in national and international research grant programmes. Where appropriate, Supervisors will introduce their postgraduate researchers to technical, administrative and archival staff who are able to provide help with a project; and it should be appreciated that in the environment of university research, the quality of this assistance is inevitably enriched by having a good working relationship with Supervisors. 

Other support, in addition to that provided by your Supervisors, is available throughout your studies at BBS. These include training and workshops organised by the University's Doctoral School, Study Skills Centre, Library Services, specific training events held by BBS and regular research presentation sessions held within BBS' research and postgraduate research seminar series.
Apply for Postgraduate Research Study
You can apply online for all postgraduate research programmes at Bangor Business School. 
International students: can apply through our Online Application Portal. Refer to the Guidance Notes for help filling the form.  
More information about how to apply as an international student can be found here.
International students can seek further help by contacting our International Education Office
Email address: international@bangor.ac.uk
Address: International Education Centre, Bangor University, Gwynedd, Wales UK, LL57 2DG
Telephone number: +44 (0) 1248 382028
Agents: if you are an agent applying on behalf of the student, then you can Apply here. For further guidance click here.
As part of the application process for a research degree, you will be asked to submit a research proposal. This should be relevant to the research interests and expertise of staff members and our Research Centres, as these are the areas in which we can offer supervision. We therefore recommend that applicants refer to our Business School staff pages and Research Centre pages before preparing a research proposal.
What to include in a research proposal?
he research proposal should be between 1,500 and 2,500 words, and should outline the following:
Provisional title
Central question or hypothesis for investigation
Key aims of the research
Literature review
Description of your topic
Methodology – how you will answer the research question
Bibliography
Timetable
Click here for guidance about how to write a good research proposal.
What else to include in your application?
In addition to the research proposal, you should also submit the following as part of your application package:
Bachelor degree certificate and transcript(s)
Academic reference/support letter
Passport
Detailed CV (highlighting your Relevant work experience, Research project experience, Publications, and Academic achievements)
Once you have found a member of staff whose research interests broadly accord with your own, you should state their names as part of your application so that your application may be considered by them.
English language test certificate (if undertaken)
Confirmation of funding/sponsorship (if applicable)
Masters degree certificate and transcript(s) (required for PhD applications)
Confirmation letter of external funding (if applicable)
You can apply at any time of the year. It is possible to start a PhD degree at any point in the year at most academic Schools, subject to agreement with the supervisor. We advise that you submit your application in enough time to: organise funding; undertake an English course (if needed); obtain documents such as transcripts and references required for meeting the conditions of the offer; apply for a visa (if required); and make accommodation arrangements (if required).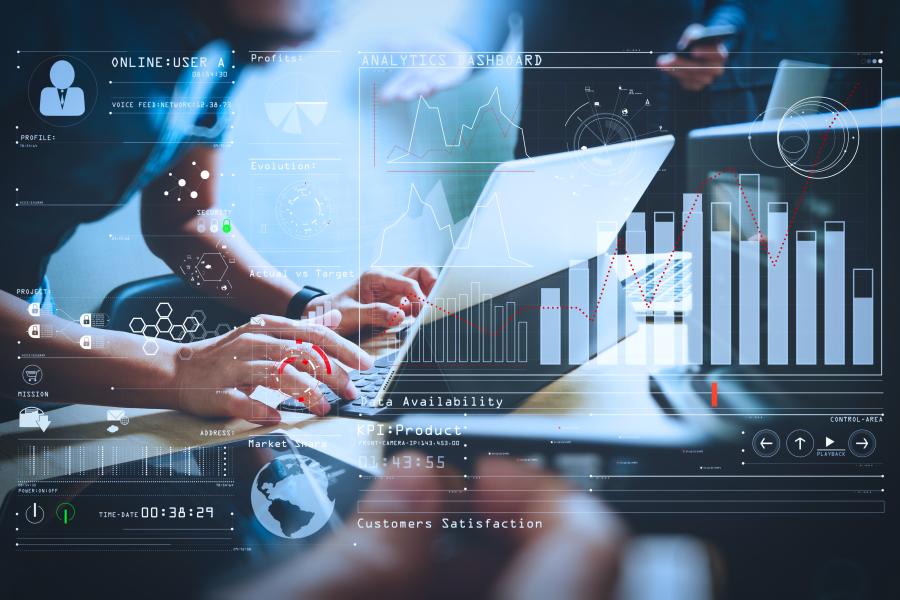 Our Research Centres
Bangor Business School is committed to fostering a culture of research excellence, innovation, and collaboration. As such Bangor Business School is home to two Research Centres: Institute of European Finance (IEF) and Rhanbarth – Centre for Sustainable Regions and Economies (Rhanbarth). Each of our Research Centres offer PhD Scholarship opportunities for a variety of activities surrounding their research aspirations and goals.
Institute of European Finance
IEF has a global reputation for research excellence in banking, accounting and finance. It is focused on understanding the role of finance, in its broadest sense, in addressing the environmental, social and economic challenges that the world faces.
Rhanbarth
Rhanbarth brings together the School's multi-disciplinary research activities relating to inclusive and sustainable regional development, in all its forms.
Scholarship opportunities
As with all of our courses, you can apply to fund yourself through a PhD/MPhil at Bangor Business School, or you may already have sourced external funding (e.g., from your employer or government), and we warmly welcome all expressions of interest in so doing.  
Funded PhD studentship opportunities arise frequently throughout the year, and are advertised as specific opportunities for which you must formally apply. Current PhD studentship opportunities available at Bangor Business School will be listed below and updated regularly. If you have any queries, please get in contact with Bangor Business School Director of PGR, Dr Sara Closs-Davies.