Bangor University's TV advert
Admire our beautiful University buildings, impressive facilities and the epic landscapes of North Wales through a cinematic lens. Our TV advert reflects our commitment to world-leading research, student experience and transformative teaching. 
Watch the TV advert below, and scroll down to see how we made it. 
You can watch the extended 90-second version of our advert here
The concept
Our TV advert was produced to raise awareness of Bangor University. Bangor is a special place, where students are at the heart of all that we do. Our outstanding teaching credentials are underpinned by our world-leading research, and we've invested in our academic, social and sports facilities, making Bangor an even more attractive place to study and live.
The University is situated in an unrivalled location between the mountains and the sea. We're at the doorstep of Snowdonia National Park and close to a World Heritage site and Area of Outstanding Natural Beauty.
It's a truly unique place to study, live and work - not only for our students and staff, but for businesses, collaborators and the wider community. 
We invite everyone to Experience Magical at Bangor.
 
The making of the advert
We worked with a production company, Lush films, to bring the magic of Bangor University to life. Two versions of the film were produced, a 30 second advert which was aired on terrestrial television in Wales (Welsh narrated), HTV West and Central West (English), which incorporates upcoming open day dates; and a 90-second lengthier version to be shared on our website and social media channels.
Current students and staff featured throughout the film, and not only did we want to highlight the excellent teaching facilities at Bangor University, but also our ground-breaking research and stunning locations. 
Voices
Our English advert is voiced by the popular naturalist, explorer and TV presenter, Steve Backshall, who is part of Bangor University's teaching team. Our Welsh TV advert is voiced by Nia Roberts, one of the best-known faces on S4C and Bangor University honorary fellow.
Visual effects
To bring sparkle to our magical concept, a shimmering bio-luminescent effect was added to the footage during post-production, using cutting-edge visual effects. The result is a stunning cinematic short film featuring locations around our campus and the surrounding area.
 
Locations
The striking locations in our TV advert all feature buildings and locations on our Bangor campus, as well as some of the dramatic landscapes that are all within easy reach of the city.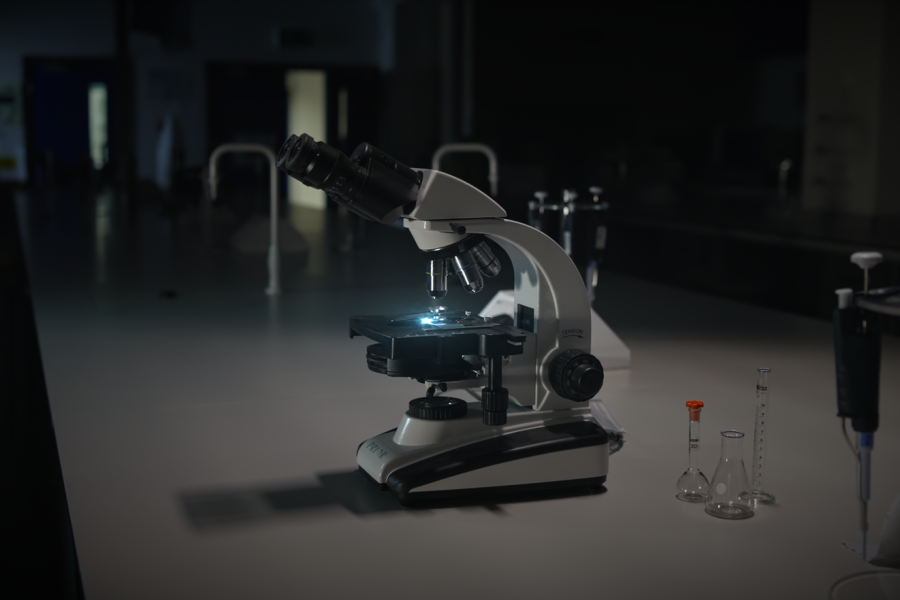 Laboratory
The laboratory scenes in the first shots of the advert are filmed in one of the College of Environmental Sciences and Engineering's teaching labs, in the University's Brambell building. Our state-of-the-art research labs and practical teaching labs provide modern and well-equipped spaces for research and learning.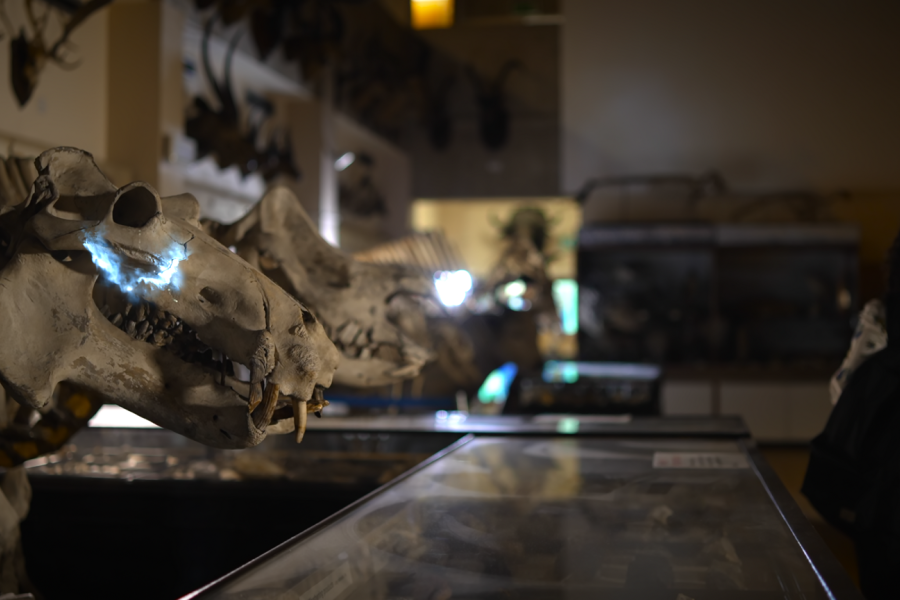 (appears in the 90 second film only) Natural History Museum
Bangor University has its very own Natural History Museum, also located in the Brambell building. The museum houses a vast collection of over 500 pieces, ranging from skeletons, skulls, taxidermy, antlers, eggs and specimens preserved in spirit jars. Did you spot our famous two-headed lamb?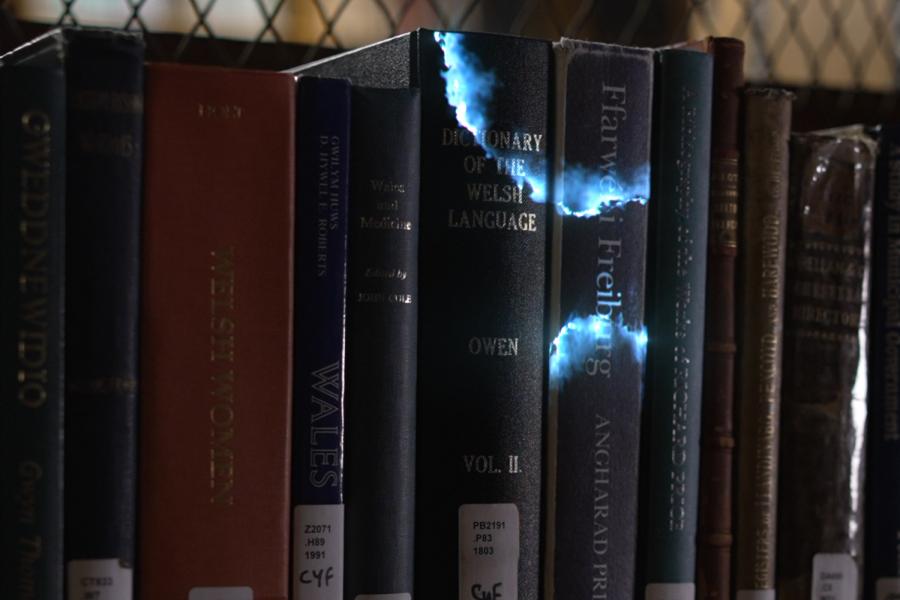 Shankland Reading Room (Welsh Library)
It doesn't get more magical than the Shankland Reading Room, also known as the Welsh Library. A favourite study spot for many of our students, we have to admit that it does bear quite a resemblance to a certain wizarding school! We have four libraries on our Bangor campus, some of them open 24 hours a day, and they house an extensive collection of books and journals.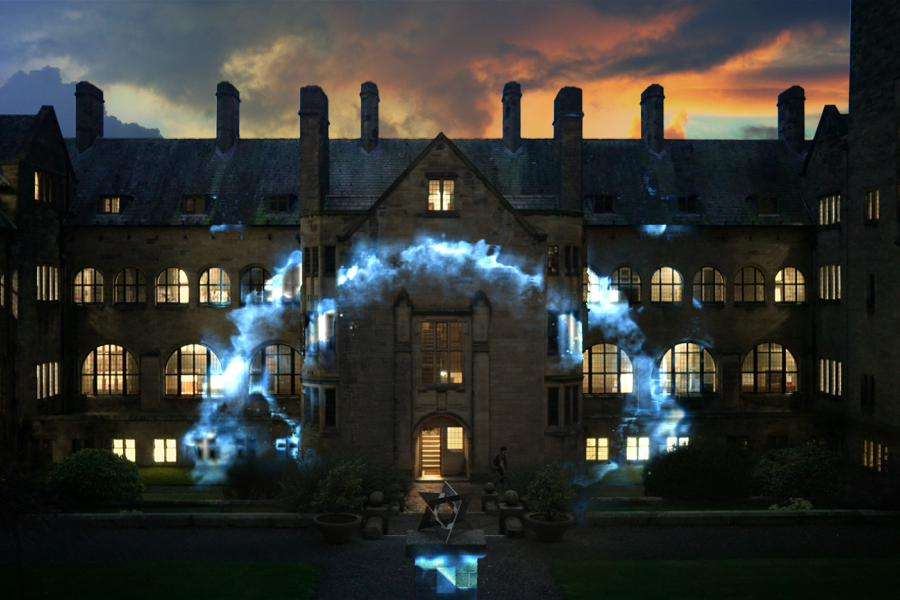 The Inner Quad, Main Arts Building
The beautiful Inner Quad, which is part of our Main Arts building, is one of our most recognisable locations on campus.  The building, designed by Henry Hare, had its foundation stone laid by King Edward VII on 9 July 1907, and was formally opened by King George V in 1911. The Inner Quad area is often used to mark special occasions such as Graduation. 
 
Llanddwyn Beach (Newborough)
A stunning beach located close to Llanddwyn Island on Anglesey, just a 30 minute journey from Bangor University. The rolling dunes and miles of golden sands make it a favourite spot of many of our students. We were joined by the University's paddle-boarding society who make regular trips to this beach.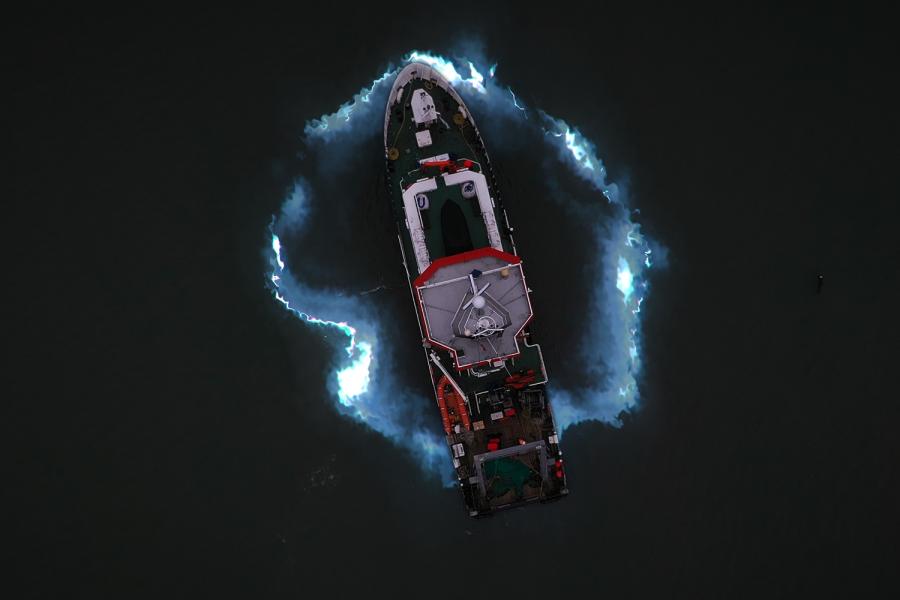 The Prince Madog
At Bangor University we have our very own ship, training the next generation of marine scientists. This purpose-built research vessel enables marine scientists to study the biology, chemistry, geology and physics of our seas.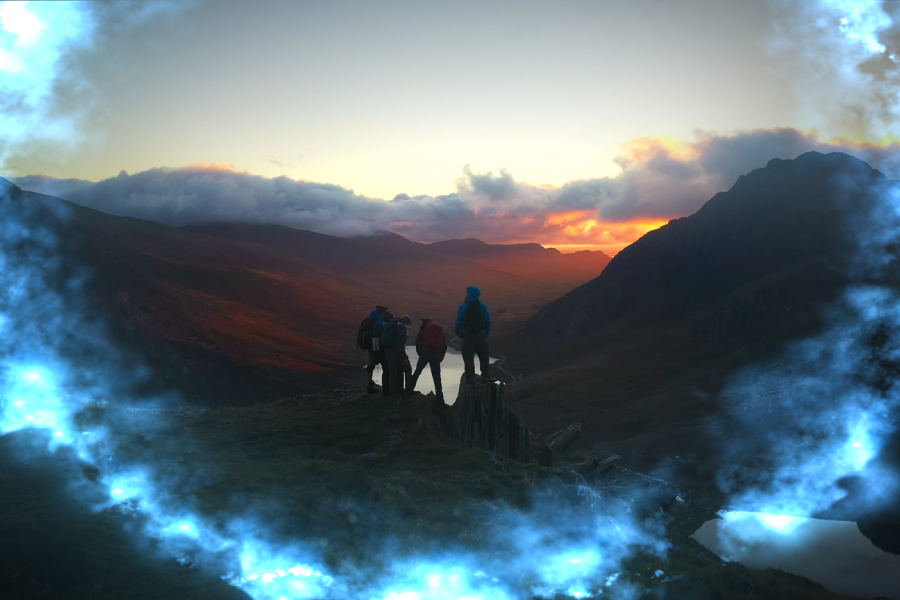 Cwm Idwal
Just a short drive from Bangor and you'll find yourself in the stunning Snowdonia National Park. Cwm Idwal lies at the northern end of the Snowdonia National Park and is a popular location for mountaineering and other outdoor pursuits. Many of our student clubs and societies enjoy activities in the National Park, not to mention the landscape forming an integral part of many of the University's environmental research projects. Members of the University's Mountaineering society featured in these dramatic shots, which were filmed at sunrise and include some incredible drone footage.