Our world-leading research is focused on working collaboratively to provide solutions to real world problems.
85%
of Bangor's research is world-leading or internationally excellent
(Research Excellence Framework, 2021)
2nd
in Wales for Research Quality
(The Times and The Sunday Times Good University Guide, 2023)
30th
in the UK for societal impact
(Research Excellence Framework, 2021)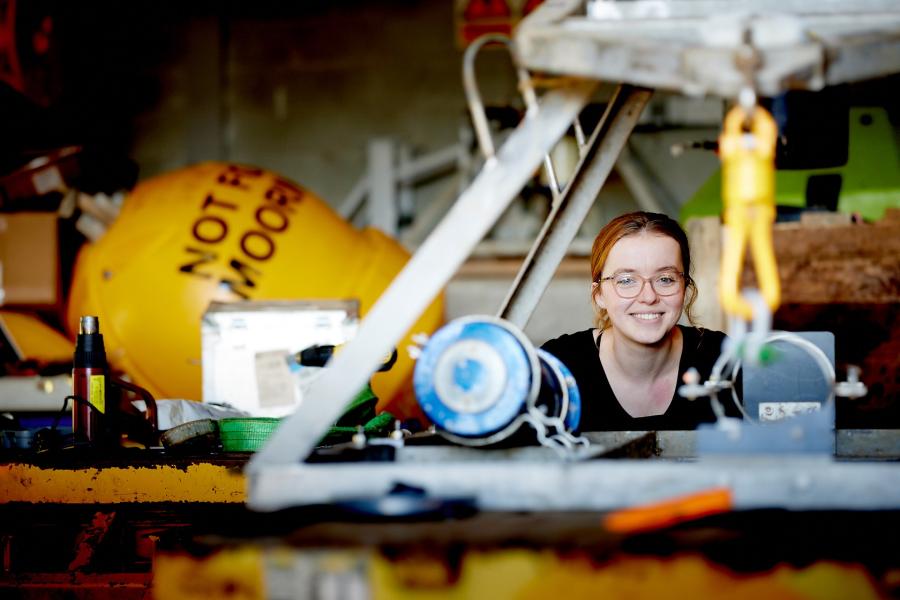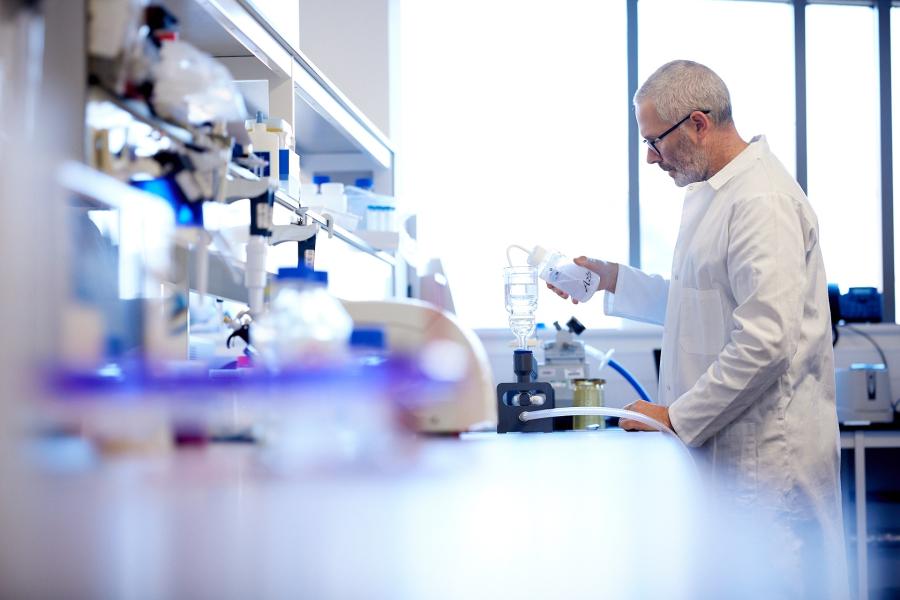 Our marine plastics research is informing global policy
Scientists are investigating the impact of marine plastic pollution in Southeast Asia...
Scientists at Bangor University are investigating the impact of plastic pollution on Marine Ecosystems in Southeast Asia. The findings of this *£1.5M project will help inform policy development worldwide. 
Southeast Asia is considered to have some of the highest levels of marine plastic in the world, with an estimated 5 million tonnes of plastic entering its waters each year, much of which ends up in the sea.
It is a richly biodiverse region, hosting approximately 34% of the world's coral reefs and 25-33% of global mangrove forests. It is also the third most populated geographical region in Asia, with over three quarters of its population living in coastal communities.
The plastic problem causes considerable environmental, social and economic impacts which then negatively implicate human health, wellbeing and livelihoods in coastal communities. 
Bangor University's research focused on better understanding the plastic pollution problem, so that mitigation measures can be put in place to address the issue.
Bangor University's Prof. Simon Neill, the project lead, explains:
"The S.E. Asia NERC grant led by Bangor University combines modelling and field methods to calculate the transport pathways of plastic pollution in the Philippines, including how the mechanisms for dispersal change as the plastics degrade over their journey from source to sink."
In the review article, researchers tackled a number of questions including the journey and fate of marine plastic pollution, its degradation, and the impact and risks it can generate across communities who rely on the sea for their income. 
Nia Jones, Bangor University Postgraduate at the School of Ocean Sciences, and co-author of the paper, said: 
"My PhD research focuses on modelling the transport of microplastic from source to sink. It was a great opportunity to be part of such an international and cross-disciplinary team aiming to address the broader issues of plastic pollution in South East Asia. 
"The movement and fate of plastic pollution in the region is a complex issue, impacted by ocean currents and interactions with coastal environments and the seabed. Studies are beginning to identify major accumulation zones and sources of pollution so it is important to highlight the knowledge gaps about how it gets from source to sink, and the impacts it may have along the way. 
"We aimed to do this in this review, highlighting the multi-disciplinary issues associated with plastic pollution in the South East Asia region and outlining areas of concern for future research."
The findings of this research have highlighted areas of importance that require further research and ultimately help to inform future policy development. Given that Southeast Asia contributes almost a third (30 %) of marine plastic pollution to the world's oceans, these countries provide an opportunity to test innovative changes in marine plastic governance and provide actionable models to the rest of the world. 
The project is jointly funded by NERC and the National Research Foundation (NRF) in Singapore. It is one of four S.E. Asia plastics projects funded under the £6M joint NERC/NRF call "Understanding plastic pollution impact on marine ecosystems in Southeast Asia". All four projects contributed to the review article.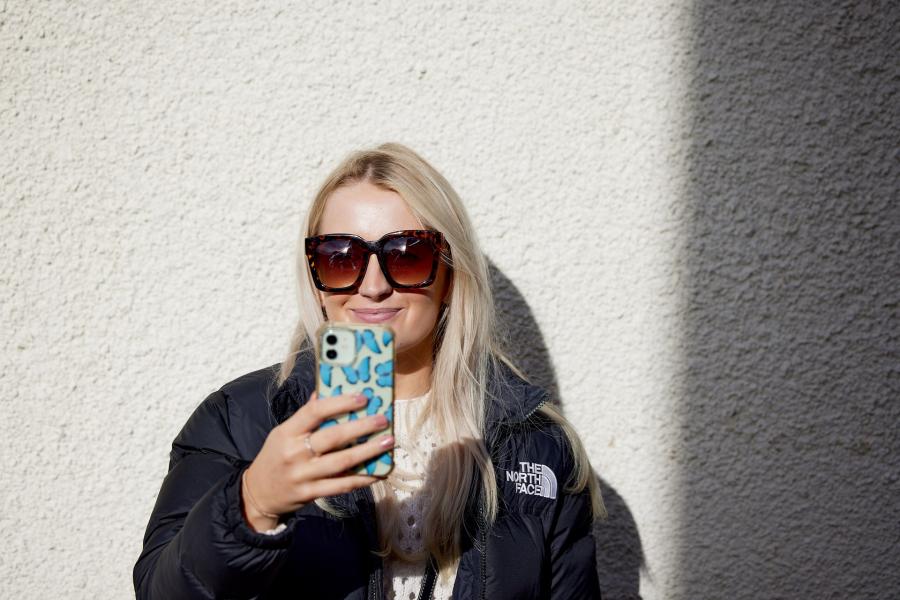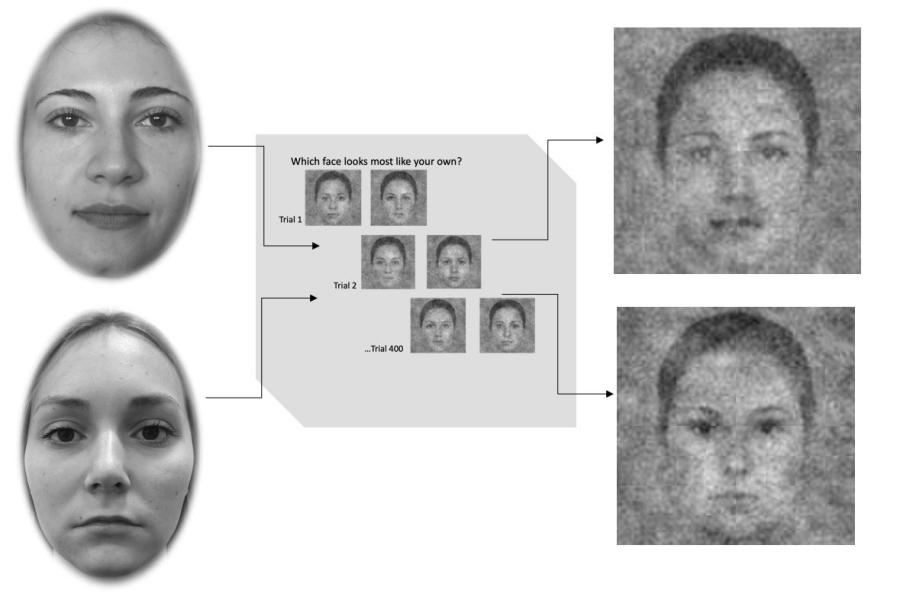 The 'mental selfie' reveals how we really see ourselves
Bangor scientists have developed a way of visualising the mental image of ourselves...
In the age of the 'selfie', snapping a quick self-portrait has never been easier. Many argue that the obsession with selfies may turn some of us into narcissists, while others might feel a greater sense of body image dissatisfaction.
But how does our mental image of ourselves deviate from what others actually see? 
Researchers at Bangor University and the University of London are the first to develop a way of visualising the mental self-portraits we hold in our mind. They demonstrated how the way we see ourselves in our minds eye differs from what others see, and how it is affected by things such as our personalities and self-esteem.
Lead author of the paper, Dr Lara Maister of Bangor University's School of Human and Behavioural Sciences, described how the team was able to devise a way to access other people's mental image of themselves, and also compare that image against reality.
Using a computer-based technique, the participants' mental images of their own faces were reconstructed. To create this 'mental selfie' participants see two random faces and each time they must choose the one that looks most like their own face, a process repeated several hundred times. At the end, the researchers can average all the images that people thought looked more like themselves, and that allows them to visualise the participants' 'mental selfies'.
Intriguingly, the team found that people's mental pictures of what they look like weren't necessarily true-to-life, and rather were influenced by what kind of personalities they believed themselves to have.
Dr Lara Maister explains: 
"We found that their beliefs about themselves strongly affected how they pictured their own appearance. For example, if a person believed that they were an extravert, they pictured their own faces as looking more confident and sociable than they appeared to other people."
Professor Matthew Longo, from Birkbeck University of London, who was also part of the research team suggested that:
"The work will help us understand more about body image. We can now, for the first time, gain an insight into how other people imagine they look, in healthy people and in those suffering from body image disorders like body dysmorphic disorder".
Adapting this method could give clinicians supporting people with body image disorders a new tool to measure whether therapies have been successful.
Discover more of our ground-breaking research
Our research brings together the skills, expertise and facilities of multiple disciplines and departments.
Research institutes
Find out more about our research across our Schools and Colleges
Research institutes
Find out more about our research across our Schools and Colleges
The planet's ability to support a stable and resilient ecosystem is increasingly being eroded by human activity and there is growing evidence, and consensus, that we are approaching a point at which significant and potentially irreversible changes will occur to the environment and our own culture. The challenge is to move to a sustainable human society through a circular economy.