Staff Profile of Angharad Rhisiart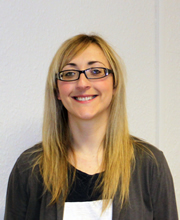 Name

Angharad Rhisiart

Position

Marketing and Publications Officer

Email

Phone

01248 388024

Location

Dean Street
Plays a major role in writing, editing and preparing content for major University publications aimed at prospective students such as the Welsh and English undergraduate prospectuses and the postgraduate guide/prospectus as well as other marketing leaflets and brochures.
Responsible for updating and extending the information on the on-line prospectus pages on the University web site.
Collates, co-ordinates and produces information about the University for external publications and web sites. Assists with the production, provision and maintenance of high-quality photographic material and other visual material.