Dr Martin Skov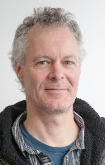 Biography
I am a senior lecturer in marine biology and an experimental ecologist with particular interests in the ecological functioning and ecosystem services of coastal wetlands: salt marshes, mangroves and seagrasses. I have a BSc (1st Class Hons) in marine biology with Bangor University (1996) and a PhD in mangrove ecology with Liverpool University (2001). My postdoctoral career included a two year research fellowship with Lisbon University, studying crustacean recruitment dynamics, a one year postdoc with Bangor University on phytoplankton research, and a 3 year postdoctoral fellowship with Southampton University, in which I used intertidal snails and biofilms to test model predictions related to resource distribution and habitat fragmentation. I returned to Bangor University in 2009 for a Research Lectureship, which in January 2013 led to a permanent position within the School of Ocean Sciences.
Research Interests
My research is focused on ecological functioning and ecosystem services, and how these are shaped by biological interactions with the abiotic environment. For instance, how does small-scale variation in community composition and biodiversity scale up to affect large-scale ecosystem services, such as coastal protection, carbon sequestration and the provisioning of habitat for biological diversity? To what extent can we explain spatial and temporal variation in saltmarsh and mangrove erosion and expansion by the variation in vegetation community composition; and how are these biology-driven patterns moderated by medium to large scale variation in sediment supply, nutrient regimes and hydrological energy?

I am keen on research that informs ecological management. Current research with PhD and MSc students examine how mangrove carbon sequestration, coastal protection and invertebrate biodiversity vary along gradients of forest degradation from wood extraction. Two PhDs examine how livestock grazing impacts on carbon sequestration and the provision of habitats for birds. My long-term research with colleagues in the UK and Kenya recently led to the world's first carbon trading project with mangrove forests ( Mikoko Pamoja, Kenya).

Approaches. I like interdisciplinary research and have wide collaborations as a consequence. Current methods include, using hydrological flumes to test for soil stabilisation by marsh vegetation, sediment coring and stable isotopes to assess patterns of carbon storing and nutrient flow, remote sensing to understand the causes of spatial patterns of marsh erosion, and field experimental manipulation of community composition to test for relationships of biodiversity with ecosystem functioning.
Research Groups
Major Research Projects Since 2009
CBESS. Scale-dependency and the influence of environmental context on Biodiversity-Ecosystem Service relationships in salt marsh to mudflat landscapes of the UK. A Consortium research project funded by The Natural Environmental Research Council (NERC) BESS programme (Biodiveristy and Ecosystem Service Sustainabilities).

CAMARV (2009-10), Swahili Seas (2010-13) and CESEA (2013-2015): Carbon sequestration and governance of replanted and exploited mangroves and seagrasses in Kenya and Zanzibar; Payment for Ecosystem Services for mangrove conservation and poverty alleviation, including the world's first carbon trading project with mangroves: Mikoko Pamoja. Funding: NERCs ESPA programme (Ecosystem Services for Poverty Alleviation).

Kenyan Tidal Forests (2003 to the present). Long-time research on Kenyan mangroves, including: biodiversity-ecosystem functioning of replanted mangroves; above-and below-ground carbon sequestration by degraded and restored mangroves; and research on, and capacity building for, local community governance of mangroves for ecosystem services. Funding: mainly the Earthwatch Institute; in addition, the Leverhulme trust, Aviva trust, ALCOA, and others.

THESEUS. Coastal Flooding risks management and natural coastal protection by biogenic reefs and salt marshes across Europe. Funding: EU FP7.
Research Grants Awarded
Huxham M, Skov MW, Kairo JG et al. (2013) CESEA. Research grant (£235,000). Funding body: NERC ESPA programme: NE/L001535/1
Skov MW, Dei Huws, Jaco Baas (2013) Does diversity of saltmarsh vegetation boost soil stabilisation against erosion? Cai Ladd PhD Scholarship (£52,000). Funding body: Welsh Media Provision (Coleg Cymraeg Cenedlaethol)
Skov MW, Garbutt A, Hockley N (2012) A hierarchical approach to the examination of the relationship between biodiversity and ecosystem service flows across coastal margins (CBESS). Consortium grant (£401,869). Overall lead: Prof D. Paterson, St Andrews. Funding body: NERC BESS programme: NE/J015350/1
Hiddink J and Skov MW (2011) Safeguarding ecosystem services from agricultural land-use: managing salt marsh grazing for nesting redshanks. PhD studentship (£96,914). Student: Elwyn Sharps. Funding body: Knowledge Economy Skills Scholarships, Welsh Assembly Government
Huxham M, Skov MW, Kairo JG et al. (2010) Swahili Seas. Research grant (£250,000). Funding body: NERC ESPA programme: NE/I003401/1
Skov MW, Hawkins SJ, Garbutt A (2010) Balancing agricultural goods from livestock grazing against the ecosystem services of coastal protection and carbon sequestration from salt marshes. PhD studentship (£96,914). Student: Rachel Kingham. Funding body: Knowledge Economy Skills Scholarships (KESS), Welsh Assembly Government
Huxham M, Skov MW, Kairo JG et al. (2009) CAMARV: Capacity Building for Mangrove Assessment, Restoration and Valuation in East Africa. Research grant (£85,000). NERC ESPA programme: NE/G008078/1
Skov MW, Hawkins SJ, Jesus B (2009) Effect of water turbidity on microphytobenthic migration and primary productivity. Researcher Exchange Programme Award (£4,244). Funding body: British Council
Huxham M, Skov MW, Kairo JG (2003- ) Biodiversity and Ecosystem function in mangroves. Research support (£165,000 - £15,000 pa). Funding body: Earthwatch, UK
Skov MW, Guerreiro J, Paula J, Kristensen E, Kusck P, Kautsky N, Cannicci S, Koedam N, Bandeira S, Daffa J, Machiwa M, Kazungu J, Mbwette T (2004) Peri-Urban Mangrove forests as filters and potential Phyto-remediators of domestic Sewage in East Africa (PUMPSEA). (£1.2 mill). Funding body: European Union 6th Framework INCO programme
Huxham M, Kairo JG, Skov MW (2003) Biodiversity and Ecosystem function in mangroves. A research grant (£68,000), supporting PhD Studentship: Bernard Kirui. Funding organisation: the Leverhulme Trust, UK
Paula J, Skov MW, Bandeira S, Cabral H (2003) Scientific methodologies in marine ecology - a practical approach using tropical intertidal habitats. Course funding (£30,000). Funding body: MASMA (West Indian Ocean Marine Science Association, Swedish International Development Agency)
Skov MW, Paula J (2002) Postdoctoral fellowship with the University of Lisbon, Portugal. A postdoctoral grant (£24,000). Funding body: Portuguese Research Council (Fundação para a Ciência e a Tecnologia, FCT)
PhD Students
Cai Ladd: Coastal protection by salt marshes: scale-dependency of biotic and abiotic drivers of saltmarsh erosion and accretion.
Angus Garbutt (Centre for Hydrology and Ecology, CEH): Patterns of community colonisation in realigned salt marshes.
Elwyn Sharps (with CEH, Bangor): Trade-offs between livestock grazing and saltmarsh habitat provisioning for birds.
Selena Gress (with Edinburgh Napier University): mangrove carbon storing along gradients of forest biomass and degradation.
Amrit Dencer-Brown: assessment and predictions of multi-stressor effects on the function of coastal ecosystems
Rachel Kingham (with CEH): broadscale effects of livestock grazing on saltmarsh carbon stores. PhD awarded, Dec-2013.
Publications
Peer Reviewed Journal Papers
Ford, H., A. Garbutt, C. Ladd, J. Malarkey and M.W. Skov, 2016.
Soil stabilization linked to plant diversity and environmental context in coastal wetlands. Journal of Vegetation Science, 27(2), 259-268.
View website
Robins, P.E., Skov, M.W., Lewis, M.J., Giménez, L., Davies, A.G., Malham, S.K., Neill, S.P., McDonald, J.E., Whitton, T.A., Jackson, S.E. and Jago, C.F. (2016)
Impact of climate change on UK estuaries: A review of past trends and potential projections. Estuarine Coastal and Shelf Science, 169, 119-135.
View website
Bouma TJ, van Belzen J, Balke T, Zhu Z, Airoldi L, Blight AJ, Davies AJ, Galvan C, Hawkins SJ, Hoggart SP, Lara JL, Losada IJ, Maza M, Oniviela B, Skov MW, Strain EM, Thompson RC, Yang S, Zanutigh B, Zhang L, Herman PMJ (2014) Identifying knowledge gaps hampering application of intertidal habitats in coastal protection: opportunities and steps to take. Coastal Engineering 87: 147-157
Firth LB, Skov MW and 21 co-authors (2014)
Between a rock and a hard place: Environmental and engineering: 2 considerations when designing coastal defence structures. Coastal Engineering, 87:122-135
Lang'at JKS, Kairo JG, Mencuccini M, Bouillon S, Skov MW, Waldron S, Huxham M (2014)
Rapid losses of surface elevation following tree girdling and cutting in tropical mangroves (2014) Plos-One. DOI: 10.1371/journal.pone.0107868
Walton M.E.M., I. Al-Maslamani, M.W. Skov, I. Al-Shaikh, I.S. Al-Ansari, H.A. Kennedy, L. Le Vay (2014)
Outwelling from arid mangrove systems is sustained by inwelling of seagrass productivity. Marine Ecology Progress Series. DOI: 10.3354/meps10827.
Firth LB, Schofield M, White FJ, Skov MW, Hawkins SJ (2014)
Biodiversity in intertidal rock pools: informing engineering criteria for artificial habitat enhancement in the built environment. Marine Environmental Research. DOI: 10.1016/j.marenvres.2014.03.016
Firth LB, Thompson RC, White RF, Schofield M, Skov MW, Hoggart SPG, Jackson J, Knights AM, Hawkins SJ (2013)
The importance of water retaining features for biodiversity on artificial intertidal coastal defence structures. Diversity and Distributions 19: 1275-1283
Lang'at JKS, Kirui BKY, Skov MW, Kairo, JG, Mencuccini M, Huxham M (2013)
Species mixing boosts root yield in mangrove trees. Oecologia, 172:271-278
Kirui BKY, Kairo JG, Skov MW, Mencuccini M, Huxham M (2012)
Effects of species richness, identity and environmental variables on growth in planted mangroves. Marine Ecology Progress Series 465: 1-10. JOURNAL FEATURE ARTICLE, OCT 2012
Skov MW, Hawkins SJ, Volkelt-Igoe M, Pike J, Thompson RC and Doncaster CP (2011)
Patchiness in resource distribution mitigates habitat loss: insights from high-shore grazers. Ecosphere 2(5)
View website
Huxham M, Langat J, Tamooh J, Kennedy H, Mencuccini M, Skov MW, Kairo J (2010)
Decomposition of mangrove roots: effects of location, nutrients, species identity and mix in a Kenyan forest. Estuarine, Coastal and Shelf Science 88: 135-142
Huxham M, Marappullige K, Jayatissa LP, Krauss KW, Kairo J, Langat J, Mencuccini M, Skov MW, Kirui B (2010)
Intra and inter-specific facilitation in mangroves may increase resilience to climate change threats. Philosophical Transactions of the Royal Society B 365: 2127-2135
Skov MW, Volkelt-Igoe M, Jesus B, Hawkins SJ, Thompson R, Doncaster CP (2010)
Past and present grazing leads to increased biomass in microbial lawns. Marine Ecology Progress Series 401: 101-111
Kirui BYK, Huxham M, Kairo J, Skov MW (2008)
Influence of environmental variables, size, position and diversity on early survival of replanted mangrove saplings at Gazi Bay, Kenya. Hydrobiologia 603:171-181
Amaral V, Queiroga H, Skov MW and J Paula (2007)
Settlement and planktonic availability of Carcinus maenas (L.) megalopae at high temporal resolution in the lower Mira Estuary (SW Portugal). Marine Ecology Progress Series 348: 239-248
King, J.W., Malham, S.K., Skov, M.W., Cotter, E., Latchford, J.W., Culloty, S.C. and Beaumont, A.R. (2006)
Growth of Crassostrea gigas spat and juveniles under differing environmental conditions at two sites in Wales. Aquatic Living Resources, 19, 289-297.
Skov MW, Cannicci S, Hartnoll RG, Ruwa RK, Shunula JP, Vannini M (2005)
Marching to a different drummer: crabs synchronize reproduction with a 14- month lunar-tidal cycle. Ecology 86(5): 1164-117
Ólafsson E, Buchmayer S, Skov MW (2002)
The East African mangrove decapod crab Neosarmatium meinerti sweeps forests clean of leaf litter. AMBIO 31: 569-573
Hartnoll RG, Cannicci S, Emmerson WD, Fratini S, Macia A, Mgaya Y, Porri F, Ruwa RK, Shunula JP, Skov MW, Vannini M (2002)
Geographic trends in mangrove crab abundance in East Africa. Wetlands Ecology and Management 10: 203-213
Skov MW, Cannicci S, Hartnoll RG, Vannini M (2002)
Quantifying the density of mangrove crabs: Ocypodidae and Grapsidae. Marine Biology 141: 725-732
Skov MW, Hartnoll RG (2002)
Paradoxical selective feeding on a low-nutrient diet: why do mangrove crabs eat leaves? Oecologia 131:1-7
Skov MW, Hartnoll RG (2001)
Comparative suitability of binocular observations, burrow counting and excavation of the mangrove fiddler crab Uca annulipes (H. Milne Edwards). Hydrobiologia 449: 201-212
Book Chapters
Skov MW, Jones DA (2011)
Infraorder Brachyura - Crabs. In: Richmond MD (ed) A field guide to the seashores of Eastern Africa and the Western Indian Ocean Islands, 3rd edition. Sida/SAREC - UDSM. 461 pp
ISBN-13: 9789987897797
Krivtsov V, Gascoigne J, Skov MW (2011)
Dynamics of suspended particulate matter in the Menai Strait (UK) and its implications for ecosystem function and management. Chpt 8 in: Nemeth AD (ed) The Marine Environment: Ecology, Management and Conservation. Nova Science Publishers Inc, NY.
Kirui B, Huxham M, Kairo JG, Mencuccini M and Skov MW (2009)
Seasonal dynamics of soil carbon dioxide flux in a restored young mangrove plantation at Gazi Bay. Pp 122-130 in: Hoorweg J and Muthiga N (eds) Advances in Coastal Ecology: people, processes and ecosystems in Kenya. African Studies Collection 20. African Studies Centre, Leiden, Netherlands. ISBN: 978-90-5448-090-7
PDF copies of some of these publications are available (as indicated by hyperlinks in the list) for non-commercial research and educational purposes only. You may not use the material for commercial purposes or make multiple copies without requesting permission from the copyright holder (usually the book or journal publisher).