Student Profile: Emily Gaunt – Psychology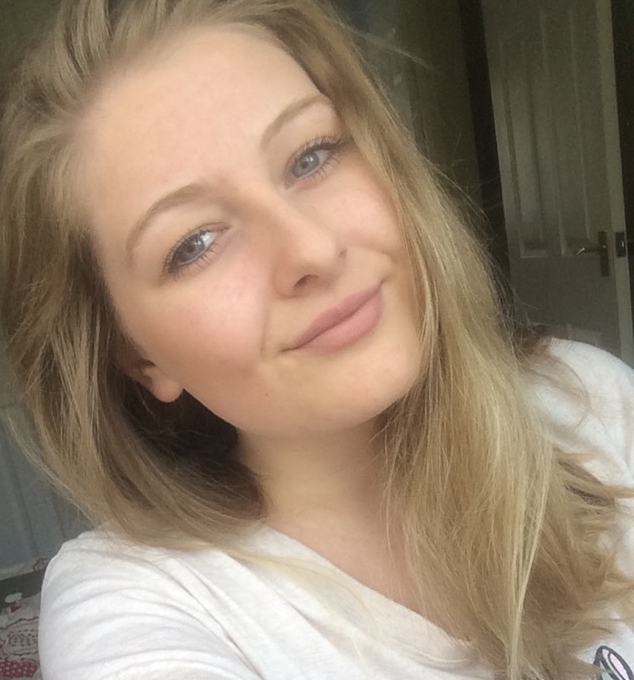 Emily Gaunt
Backround…
My name is Emily Gaunt, I'm 19 and from Surrey. I'm a first year student at Bangor, studying Psychology.
Why Bangor?
I heard about Bangor when looking through the University League table for Psychology with my mum. I chose Bangor not only because the course and lectures were very impressive but because it felt homely to me, like a little community, which is something I really loved.
The Course…
The best thing about the course is the fact that I am able to study a subject that has always interested me from an early age. Here, I am able to discuss my opinions and beliefs on specific topics within the course and have the opportunity to challenge different ideas in the Psychological field.
The School…
The best thing about the School of Psychology is that the lecturers are very approachable and supportive of their students. Whether it's for a quick chat or for a discussion about any worries with studies, they will always find time for you and offer the best support they can!
My highlight…
For me, so far, the highlight of my course has been the taking part in SONA studies as part of our Research Methods module in the first semester. I find it interesting to see what sort of Psychological research is being developed within the University itself!
Living in halls…
I am currently living in halls here at the University. So far it has been pretty fun! I'm really lucky to say that everybody in our flat gets on!
Social Life at Bangor…
I'm part of both the Psychology Society and the Bangor University Trampoline Club.
I love doing a lot of social activities, whether it's just a little gathering in the flat or at Bar Uno or a night out with the girls – I'm always up for being social!
Get Ready for University Youtube Channel…
I think the Get Ready for University Channel is a great opportunity for students to get a feel of what it's really like at University and get the best advice they possible can before the go – It's all coming from the students!
I wanted to get involved with the channel to show people that starting a new chapter in life and living away from home isn't as scary as people think! I'm loving my time here at Bangor and I'm learning something new about myself every day – I want to share these things and reassure people that they will have an amazing time at Uni.
I had come across the channel before applying to Bangor. It seemed really fun and a great thing to be a part of – I'm happy to be on board!
Best thing about Bangor…
The best thing about living in Bangor is that there is always something to do! Whether it's an event at Bar Uno or Academi, a little shopping trip with your friends on the high street or a simple Social night for your course – you'll never run out of things to do or take part in!
When I leave, I will miss…
So far, I would have to say I'd probably miss the people. Everybody that I have met here has been so friendly and kind. I've met some really inspiring lecturers and I've made some amazing friends.
Support…
So far the University has been so supportive! Whenever I've had a problem I can just email my personal tutor and I know she'll be there! That's the one of the great things about being at Bangor University, help is just an email away and everybody is so approachable that you're don't feel awkward or embarrassed to ask for it!
The future…
Once I've completely my degree I'm hoping to take a Masters in Forensic Psychology and then move on and hopefully become an Offender Profiler!