Student Profile: Leanne Rowlands – PhD Neuropsychology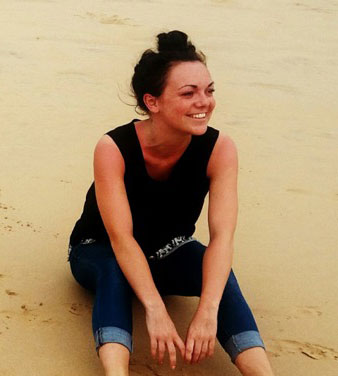 Leanne Rowlands
Leanne Rowlands is from Anglesey. Before she came to study at Bangor she went to Ysgol Gyfun Llangefni (Llangefni High School).
What made you decide to study that course?
After my undergraduate degree (Psychology BSc) I took a year out supporting people with brain injury and mental health disorders. I was fascinated by the many consequences of brain injury, including socio-emotional and cognitive impairments, and therefore decided to come back to Bangor University to study a MSc in Foundations of Clinical Neuropsychology. I enjoyed this course so much, including my project which was supervised by Professor Oliver Turnbull. Luckily, I was able to secure funding to continue this work and am now studying a PhD where I am investigating emotion regulation in patients with brain injury, in partnership with the North Wales Brain Injury Service, and under the supervision of Prof.Turnbull and Dr Rudi Coetzer.
Why did you decide to study at Bangor?
The Psychology department is amazing, there are lots of opportunities for development, and the staff are so supportive. It also meant I could stay in my beloved North Wales near my family, partner, and friends.
What do you think about life in Bangor and the surrounding area?
I love North Wales, especially in the summer. The scenery is beautiful and there are lots of nice walks and hikes. It's very laid back, and quiet, which I like. The weather in winter is quite bad though…
What kind of support is there for students?
A lot of really great support. Each student is allocated a personal tutor, and there is an emergency tutor system too, so there is always someone on hand for the undergraduate and Masters students. The support continues at PhD level, with your supervisors, CPD opportunities, teaching mentors, and pastoral support. The School has excellent provision for students with additional needs too.
Has studying at Bangor given you any specific opportunities?
Yes, everything that comes with this PhD. For example, doing the work that I do at the North Wales Brain Injury Service is very rewarding, and having the opportunity to go to fantastic conferences.
What have you particularly enjoyed about your course?
I enjoy my PhD work, where I run groups with brain injury survivors at the North Wales Brain Injury Service. I also really enjoy helping with the anatomy lab sessions, where first year undergraduate students get the chance to hold a human brain as part of their Brain and Mind module! As a PhD student I am also a graduate instructor for the Undergraduate Research Methods seminars, which is fun as I enjoy interacting with students.
What career do you want to pursue after your studies?
I would love to stay at Bangor University to do a Post Doc, and eventually work here. That's the dream, but we'll have to see if it is possible or not.