Student Profile: Thomas Jones – Psychology with Neuropsychology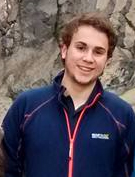 Thomas Jones
Thomas Jones is from Swansea and studies Psychology with Neuropsychology.
Has studying at Bangor given you any specific opportunities?
While at Bangor I have chosen to engage with a few opportunities from the many on offer through the university, school and students union.
I have been largely involved in volunteering where I have been to beaches and mountains to do some environmental work and been to the local mental health unit where I support the service users in both a leading and volunteering capacity.
Taking these opportunities has helped me grow as a student and helped my academic life and now I agree when people say coming to university changes you as an individual and Bangor has played a large role in this.