Student Profile: Chelsea Nasmyth-Miller – Sports Science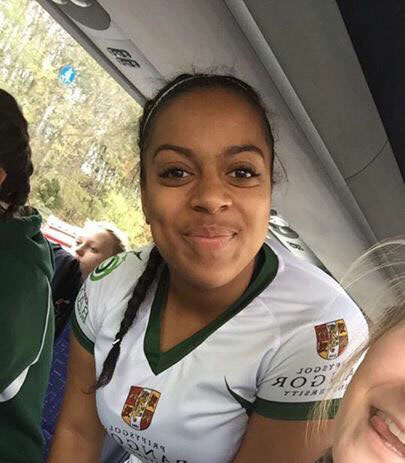 Chelsea Nasmyth-Miller
Chelsea Nasmyth-Miller is from Hertfordhsire and has graduated with a Sports Science degree at Bangor University.
Why Bangor?
I chose Bangor University because of the great SHES program it offers. The location is amazing, I love the views that can be appreciated from all parts of Bangor.
Best thing about Bangor?
I have enjoyed my course and learning new things, I love how helpful and accommodating all the staff have been. Making lifelong friendships with people from all walks of life. I enjoyed developing the Lacrosse club over the years being Women's captain in my second year and club captain in my final year of uni.
Has studying at Bangor improved your job prospects?
Yes, giving me wider knowledge and a degree, make me a more confident person for when I went for several job interviews back in March.
Bangor Employability Award...
It helped me by giving me interview skills, good ways to prep before an interview and how to write a good CV.
The Future...
After my time at Bangor, I have a job lined up. I will be working in a private all girls boarding School as a Graduate Lacrosse Assistant. I will be working in the PE department and I plan for the following year to begin my teacher training to become a fully qualified teacher.