Student Profile: Fabien Blondel – Marketing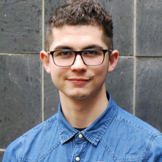 Fabien Blondel
Fabien Blondel from Dunkerque, France is studying Marketing at Bangor University.
Why choose Bangor?
I decided to study at Bangor because I wanted to study in a peaceful place which would have the facilities of a student city and the charm of the countryside. Having walks though the mountains helps me to stay inspired, relaxed and to give the best of myself to my studies and my passions.
Social Life in Bangor…
I really like the people I meet in Bangor as they come from all around the world. People are open-minded and there is always something to do. I am also involved with the dance and gymnastics societies.
Living in Halls of Residence…
Living in halls is really comfortable. It's not far from the university and the high street. I enjoy it because my flatmates are like a second family and I'm having a lot of fun with them.
Bangor and the area…
Bangor is a wonderful place which has the mountains and the seaside. It's very green and there are trees everywhere. It's always easy to find something to do.
Opportunities…
I have met people from all over the world, discovered new cultures and taken part in a dance show!
Welcome Week…
Welcome Week was awesome. I met a lot of people and I had time to discover where to go in Bangor to have a great time, either for partying or relaxing.
Highlights…
I really loved being part of the dance society as there are people from so many different cultures dancing all together, speaking the same language on stage.