National bursaries for Bangor's engineering talent
The Institution of Engineering and Technology's Engineering Horizons Bursary offers long-term financial support to 75 engineering students and apprentices in the UK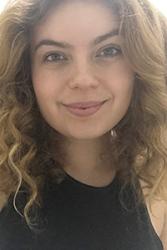 Truly Capell from Folkstone is one of the three engineering students to receive the Bursary.Three students from Bangor University have received Engineering Horizons Bursaries from the Institution of Engineering and Technology (IET). The bursaries are awarded to students who are passionate about engineering and have taken up a place on an engineering or technology degree course which has been accredited by the IET.
In this second year of the scheme, 75 bursaries have been awarded to students and apprentices. The scheme helps students entering an apprenticeship or an engineering degree programme, who have qualifications such as a BTEC, HND, Access to Higher Education Diploma or other vocational qualification, as well as those in challenging circumstances. The sponsorship will be £1,000 for up to four years and winners also benefit from mentoring and work experience placements through the IET's extensive networks.
Truly Capell, Megan Owen and Abigail Hughes are all studying at Bangor University's School of Electronic Engineering.
Truly Capell is currently in her second year, studying Control and Instrumentation Engineering, and comes from Folkestone, Kent.
She intends to use her bursary travel around to see as many direct applications of her degree subject, with particular interest in the control systems in CERN, Switzerland.
Truly said:
"I really enjoy studying at Bangor University because the lecturers are very supportive and accommodating, along with being enthusiastic about what they teach, which helps you stay motivated and get the most out of your study."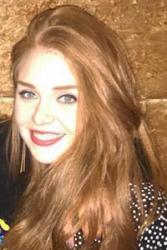 Megan, from Llanfechell, Anglesey, is studying Electronic Engineering.Megan, from Llanfechell, Anglesey, is studying Electronic Engineering.
She said:
"I believe the bursary will be beneficial for additional textbooks required throughout my next 3 years at Bangor University as I study towards the MEng Qualification. Studying at Bangor has been a positive experience for myself, due to the helpful and attentive attitude that the lecturers have adopted allowing me to progress towards the MEng status".
Abigail Hughes, from Rhyl is studying Electronic Engineering (BEng).
She said: "This bursary will be a great help financially when it comes to commuting to all areas of the UK to Engineering networking events, which are vital to access important and beneficial information when it comes to applying for summer internships, graduate schemes or work placements. Another way the bursary will help is by enabling me afford all relevant course textbooks, which are required for self-study and exam revision."
She added: "I thoroughly enjoy every aspect of studying Electronic Engineering at Bangor University, from attending intriguing lectures to conducting laboratory work, such as building circuitry, conducting microelectronic experiments and testing circuits. It is a very challenging course yet very rewarding in regards to gaining invaluable knowledge that will help shape me into a future Electronic Engineer."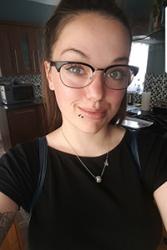 Abigail is enjoying every aspect of studying Electronic Engineering at Bangor University.
Nick Winser, IET President commented: "We're thrilled to have been able to support talented apprentices and undergraduate students who have overcome obstacles and personal challenges to pursue an engineering education and career for the second year in a row.
"We hope that the scheme will continue to grow and we will build the number of our bursary winners, who have a passion for engineering and are keen to promote engineering to others."
The investment is being made in collaboration with Exilarch's Foundation, The Engineers Trust (Worshipful Company of Engineers), The Manly Trust , Nigel and Ruth Fine, Mr & Mrs Tubbs, National Grid and Siemens
The IET Engineering Horizons Bursary programme is open to all UK students who are applying to join an IET accredited engineering or technology degree course, or are already studying on a course (except final year students). Those who are selected will receive at least £1,000 per year during their studies.
Prospective students who are wishing to apply for an Engineering Horizons Bursary can apply online soon. See www.theiet.org/horizons
Publication date: 21 February 2018