Collaborations
At the School of Computer Science and Electronic Engineering we welcome business collaboration and have a long history of successful partnerships with business and industry, through consultation, knowledge transfer partnerships, student projects and industrial research and development contracts. 
In this page we provide some highlights of collaborations, You can find more details of similar collaborations through our Research, Innovation and Impact Office (RIIO) website.
NFI 
The Nuclear Futures Institute at Bangor University is developing a world leading capability in nuclear science and engineering. This will establish North Wales as a global centre in nuclear technology; fostering industrial links and opportunities and works closely with the BWR Hub. The Nuclear Futures Institute is also a key partner in the EPSRC sponsored Centre for Doctoral Training in Nuclear Energy Futures. More…  
M-Sparc
As a leading University with an international reputation for teaching and research as well as a strong commitment to the economic, social and cultural well-being of Wales, Bangor University is proud to be at the heart of the new Menai Science Park. Businesses located at M-SParc are leading the way in innovation and economic development. We look back over the year and the impact they have had. M-SParc is located on an Anglesey Enterprise Zone, and is owned by Bangor University, which means it is able to build on this relationship for the benefit of the tenants. 
DSP Centre
Wales is set to become a global leader in 5G technology following the announcement of a new Digital Centre of Excellence, supported by nearly £4m EU funds. The Digital Signal Processing (DSP) Centre of Excellence at Bangor University will provide highly specialised research into digital communication systems like mobile phones, WiFi hubs and modern manufacturing lines. Improvements in DSP are a cost-effective way of speeding up networks, dramatically improving the way that mobile phones, devices and network architecture work. The DSP Centre of Excellence will look at ways to use existing fibre technology in the 5G network to improve capacity, flexibility, functionality and services. 
EPSRC CDT 
Our School hosts two EPSRC Centres for Doctoral Training (CDT), in Nuclear Energy Futures and in Artificial Intelligence, Machine Learning and Advanced Computing (AIMLAC). The CDTs  commenced in 2019 and provide 4-year, fully funded PhD opportunities. The Nuclear Energy Futures CDT is led by Imperial College London and unites Bangor University with partners from across the UK. The consortium comprises: Bangor University, University of Bristol, University of Cambridge, Imperial College London and The Open University. The AIMLAC CDT is built upon longstanding research and training collaborations between the universities of Aberystwyth, Bangor, Bristol, Cardiff and Swansea. In addition, Supercomputing Wales and the University Computing Academies provide bespoke support via Research Software Engineers and access to HPC facilities in a coordinated fashion.
Pontio Innovation 
Arloesi Pontio Innovation, Part of Bangor University, is a leading innovation centre and one of the UK's finest maker spaces. Located in the North Wales city of Bangor, API will challenge old ways of thinking, encouraging the worlds of learning and business to come together and collaborate. API is a place where the arts meets science. Through design, production and performance we will create a unique environment where ideas are explored, created and developed. Our unique space will house the technology for rapid prototyping of commercial products and bring innovation centre stage. 
CLARET 
CLARET provides companies involved in the design, manufacture or integration of opto-electronic and material technologies with lifetime and reliability testing facilities, tailored academic expertise, and business support. With a focus on photovoltaic, printed electronics, space electronics, automotive, aerospace technologies, and supporting advanced / high-value manufacturing, CLARET blends expert knowledge with practical help to solve problems, reduce development times, improve performance and deliver better products. More…  
PAWB 
The School of Electronic Engineering at Bangor houses the Photonics Academy of Wales@Bangor (PAWB). PAWB host a huge range of events where students come into the lab to get involved with practical hands on sessions where they make devices that use photonics to help mankind. 
Technocamps
Technocamps has delivered over 1500 workshops to over 35,000 young people across Wales on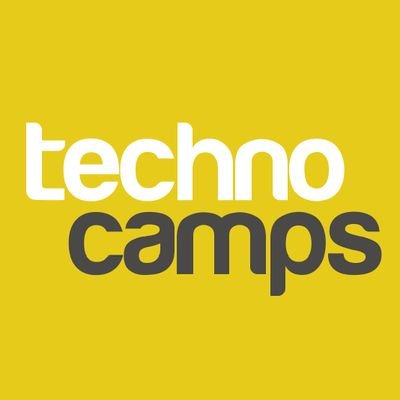 programming, app development, games development, robotics and much more. The project is led by Swansea University, with University Hubs based at Aberystwyth, Bangor, Cardiff, Cardiff MET, Glyndŵr and the University of South Wales, so our teams have been able to run Workshops across the length and breadth of Wales. All our resources are freely accessible online giving young people the chance to continue to learn Computer Science at their own pace from home and school. Why not take a look our Facebook account, join us on Twitter and on our Linkedin Group to see some of our success stories and get engaged in discussions.