Remembering Professor David Last
We remember Professor David Last who died on 25th November 2019.
Professor Last was a Professor Emeritus at the Bangor University, Wales and a Consultant Engineer and Expert Witness specialising in Radio Navigation and Communications Systems.
A memorial Service to celebrate David's life was held on the 23rd January 2020 at the Prichard Jones Hall, Bangor University.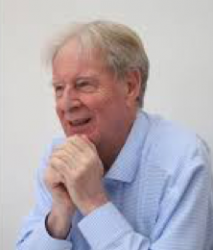 Professor David Last, 3rd March 1940 – 25th November 2019Professor Martin Taylor said "it was a privilege to have been invited by his family to take part in the Memorial Service to celebrate the life of Professor David Last." He and David had been members of the Electronics Department for more than 50 years. Over that period, he had seen the blossoming of David's research in Radio-navigation to the point where he was a world leader in the field as attested by the numerous examples of national and international recognition: Past-President of the International Loran Association, Past-President and Gold Medal holder of the Royal Institute of Navigation, the Necho award of the International Association of Institutes of Navigation and a Fellow of the US Institute of Navigation. "He was an electronic engineer and proud of it. He did what engineers do - understand the underlying physics and apply it. He will be missed by all who knew him and especially by his family."
Dr Iestyn Pierce, head of School of Computing and Electronic Engineering, said "Today's service was a fitting memorial to David and his towering achievements both as a cherished member of staff in the school and as a family man. We shall miss him terribly."
Publication date: 27 January 2020