Mr Daniel Lee

BSc (Wales), MSc (York)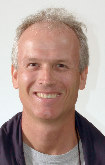 Experience
Daniel Lee is an aquaculture specialist with particular expertise in the design, implementation and management of new projects. He has worked mainly on the farming and captive reproduction of crustaceans, most notably marine shrimp, covering numerous research and commercial projects in South America, the Caribbean, Africa and Asia. He is multilingual (English, French, Spanish and Indonesian) and has gained an international reputation as a proponent and expert in the aquaculture field through the publication of the text book Crustacean Farming, Ranching and Culture and through his work with two newly formed NGOs - the Global Aquaculture Alliance and the Aquaculture Certification Council. He has assisted in the development of international codes of practice for responsible aquaculture, with special regard to food safety, traceability and environmental and social issues.
Research Interests
- Development of aquaculture systems with minimal environmental impacts

- Understanding the environmental impacts of tropical aquaculture operations, particularly clusters of small-scale farms

- Developing a more precise understanding of the negative impacts of aquaculture so that scientifically based standards can be applied as part of a drive to "clean-up" the aquaculture business

- Implementation of captive-rearing programmes to domesticate new aquaculture species and establish specific-pathogen-free populations for culture in controlled environments
Publications
Peer Reviewed Journal Papers
Jones A.C., Mead A., Kaiser M.J., Austen M.C.V., Adrian A.W., Auchterlonie N.A., Black K.D., Blow L.R., Bury C., Brown J.H., Burnell G.A., Connolly E., Dingwall A., Derrick S., Eno N.C., Gautier D.J.H., Green K.A., Gubbins M., Hart P.R., Holmyard J.M., Immink A.J., Jarrad D.L., Katoh E., Langley J.C.R., Lee D. O'C., LeVay L., Leftwich C.P., Mitchell M., Moore A.P., Murray A.G., McLaren E.M.R., Norbury H., Parker D., Parry S.O., Purchase D., Rahman A., Sanver F., Siggs M., Simpson S.D., Slaski R.J., Smith K., Syvret M. LeQ., Tibbott C., Thomas P.C., Turnbull J., Whiteley R., Whittles M., Wilcockson M.J., Wilson J., Dicks L.V., and Sutherland W.J. (2014)
Prioritisation of knowledge-needs for sustainable aquaculture: a national and global perspective. Fish and Fisheries. DOI: 10.1111/faf.12086
Wickins J.F. and Lee D.O'C. (2002)
Crustacean farming, ranching and culture. Blackwell Scientific Publications, Oxford.
Additional Publications
Walton MEM, Vilas C, Cañavate JP, Prieto A, van Bergeijk SA, Medialdea JM, Librero M, Mazuelos N, King JW, Lee D. O'C and Le Vay L (2015) Policy Guidance for Sustainable Wetlands Aquaculture. SEAFARE Policy report. DOI: 10.13140/RG.2.1.4579.7203
Gurney-Smith, H, Braithwaite, R, Maguire, J, Wilson, J, Beaumont, A, Burnell, G King, J and Lee, D. (2008)
Technological and scientific development of mussel hatchery techniques in Ireland and Wales. Centre for Applied Marine Sciences. Report 2008-07.
Lee, D, King JW, Levay, L, McCartney, I and Beaumont, A (2008)
Atlantic Arc Aquaculture Group Final Report. Centre for Applied Marine Sciences. Report 2008-08.
PDF copies of some of these publications are available (as indicated by hyperlinks in the list) for non-commercial research and educational purposes only. You may not use the material for commercial purposes or make multiple copies without requesting permission from the copyright holder (usually the book or journal publisher).