Dr Serinde van Wijk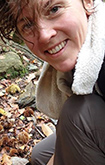 Serinde is the project manager of the Sêr Cymru National Research Network for Low Carbon, Energy and Environment. After completing a 5-year degree in marine, theoretical and evolutionary biology at the University of Groningen, the Netherlands, she came to Bangor University to pursue a PhD in fisheries genetics. Her main driver in science has always been the wider applicability of research, and after successfully completing her PhD she decided not to become a specialist in a specific area, but rather she enjoys being involved with a wide diversity of environmental and biological research. Past responsibilities developing the impact component of the University's Research Excellence Framework (REF) 2014 submission have allowed her to gain a broad overview of research activities at Bangor University and created further enthusiasm for interdisciplinary research and the impact of science. As project manager for the NRN-LCEE, Serinde enjoys broadening her scope to energy and environment research across Wales, and working with researchers across a range of disciplines, helping to develop (training) opportunities and facilitating wider applications for new research.
Publications
Peer Reviewed Journal Papers
Van Wijk, S.J., Taylor, M.I., Creer S., Dreyer C., Rodrigues F.M., Ramnarine I.W., van Oosterhout C., Carvalho G.R. 2013.
Experimental harvesting of fish populations drives genetically-based shifts in body size and maturation. Frontiers in Ecology and Environment 11: 181-187.
Peters, A.F., van Wijk, S.J., Cho, G.Y., Scornet, D., Hanyuda, T., Kawai, H., Schroeder, D.C., Cock, J.M., Boo, S.M. 2010.
Reinstatement of Ectocarpus crouaniorum Thuret in Le Jolis as a third common species of Ectocarpus (Ectocarpales, Phaeophyceae) in western Europe, and its phenology at Roscoff, Brittany. Phycological Research 58: 157-170.
Additional Publications
Boudry P., Limborg M., Robbens J., van Wijk S.J., Pascoal S., Prodöhl P., McGinnity P., Volkaert F. 2011.
Genomic approaches of adaptation of marine organisms in changing environments: what can populations tell us about genes underlying phenotypic changes and what can genes tell us about adaptive evolution of populations? ICES. 2011. Report of the Working Group on the Application of Genetics in Fisheries and Mariculture (WGAGFM), 4-6 May 2011, Bangor, United Kingdom. ICES CM 2011/SSGHIE: 13. 81pp.
PDF copies of some of these publications are available (as indicated by hyperlinks in the list) for non-commercial research and educational purposes only. You may not use the material for commercial purposes or make multiple copies without requesting permission from the copyright holder (usually the book or journal publisher).