Student Profile: Saniya Kulkarni – MSc in Consumer Psychology with Business.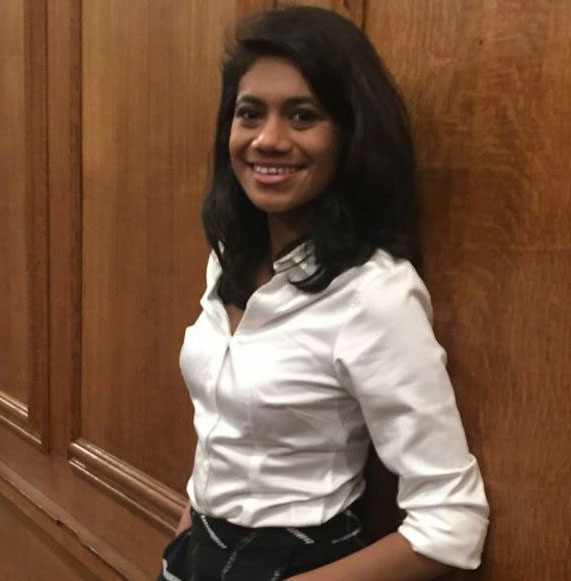 Saniya Kulkarni
Saniya Kulkarni is from India. She studied at Fergusson college in Pune, India before completing a Bachelor of Arts degree with a major in Psychology. She is now studying MSc in Consumer Psychology with Business.
What made you decide to study this course?
I want work in advertising and marketing but from a psychological perspective and that's why this course was the ideal choice.
Why did you decide to study at Bangor?
The university is among the oldest and finest places to learn psychology and its research orientation provides for a great learning environment.
What is the social life like in Bangor?
There are varied exciting opportunities in Bangor for socialization with its free societies, clubs and sport activities. Each society or sport team has their own socials and events which means you would find something to keep yourself occupied all year round. I am part of the psych society, international as well as the Indian society.
What is it like living in Halls of Residence?
My experience so far has been wonderful. I have met some amazing people. I have become really close to my flatmates and we often cook meals together.
What do you think about life in Bangor and the area?
Life in Bangor is easy and comfortable as everything is nearby and at a walking distance. Bangor is lovely as it is located between the Snowdon mountains and the menai strait. The sunsets are beautiful from the Bangor pier.
What kind of support is there for students?
The university has an open door policy which makes the professors approachable and fosters understanding between them and students. The personal tutor system allows the students to discuss their academic as well as personal problems with someone reliable. The university has a great library, study skills centre to enhance academic skills like making presentations, writing a proposal etc. and the student union, international office for student welfare.
Has studying at Bangor given you any specific opportunities?
Bangor has the languages for all scheme under which I have been studying Spanish for additional credits. It has been fun. Also, access to so many societies and events.
How did you find welcome week in Bangor? Was it easy to settle in?
The welcome week was very well organized with the right combination of information, talks and fun events. It made the process of settling in a lot more natural.
What advice would you give to people applying to Bangor?
It's a great university with a lot of opportunities to try and learn new things, make friends from different backgrounds as long as you are receptive enough.
What is the highlight/best thing about being a student at Bangor?
The historic Main Arts library and the Main Arts building that resembles Hogwarts.
What have you particularly enjoyed about your course?
I love the consumer psych theory module as one of the assessments requires me to write a blog. I have enjoyed the process and it has helped me to gain a better understanding of the subject.
What is the most difficult thing about being a postgraduate student?
The balancing act. The course is only for one year and you want to do well in your academics, have a social life and at the same time, travel and explore. Therefore, striking a balance and time management is probably one of the most difficult things.
What career do you want to pursue after your studies?
I would like to work in advertising or marketing at firms like Ogilvy & Mather, Leo Burnett.
How do you think the course at Bangor will help you?
The course will give me the necessary knowledge and practical skills like the ability to think independently & come up with creative solutions under a time constraint which will prepare me for the real world.
What will you miss most about Bangor when you leave?
The friends I made here and studying in the beautiful library.