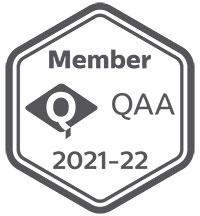 UK Quality Assured
High Academic Quality Endorsed by QAA
The Quality Assurance Agency's (QAA) Institutional Review has commended the way the university manages academic quality.
The University received a number of commendations which highlighted particular areas of strength, including for the way in which Bangor uses a data-driven approach to inform and enhance the student experience.
Other areas which received commendations were the University's deeply-embedded, extensive, and culturally valued partnership with students, and the fact that Bilingualism is embedded within, and positively impacts upon, all aspects of the student experience.
The University has responded to the QAA report with its action plan.