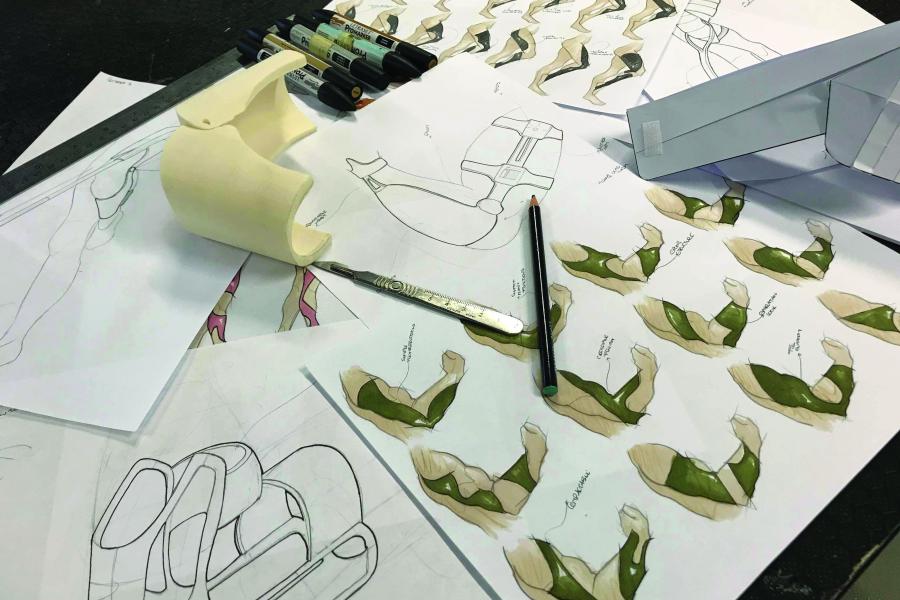 Why Study Applied Innovation Design?
Design thinking can be employed to change the world. 
Our Applied Innovation Design course offers a pathway for individuals who wish to lead innovation through creativity and applied design thinking, in a variety of related industries. The course is designed to offer advanced study in innovation design, with an emphasis on application of creativity and innovation tools, alongside the skills needed to lead, collaborate and facilitate in areas which require innovation.
Career Opportunities in Applied Innovation Design
The Masters in Applied Innovation Design is intended to enhance your career prospects and opportunities, whilst offering the flexibility to adapt the course to your own area or industry of interest.  Students may choose to study either full or part-time, which may include studying alongside employment in a related role.  Students graduating from the Masters course will be able to pursue leadership, managerial and practitioner roles in design related areas in a range of industries, as well as pursue entrepreneurial avenues.   
Graduates can be employed as:
Agency designer
Product designer in consultancies
Technical specialist in engineering and CAD
Marketing manager
Business development manager
Innovations solutions lead
Strategy manager
Independent consultant
Self-employed business owner
Teacher in secondary education
Our Research in Applied Innovation Design
Our research is continuously embedded in our live briefs and the outcomes become an integral part of new product development and innovation processes within companies. These applied and real world experiences have resulted in a number of our students producing successful products with our partner companies.
Related Subject Areas
You may also be interested in these related subject areas.
Related Subject Areas
You may also be interested in these related subject areas.