Food and Drink
Places to eat and drink
We're committed to delivering tasty, great value food using fresh and where possible, local ingredients.
We offer and support Fairtrade accredited products in all our outlets, and are working towards the new Fairtrade accreditation, we use fish from sustainable sources and all our eggs are free range.
Significant purchasing for catering is with suppliers from the TUCO (The University Caterers Organisation) framework which promotes supply chain sustainability and provides extensive information, resources and networks for us to keep abreast of the latest developments in sustainable catering.
Fairtrade
Bangor University have been granted Fairtrade status since September 2009 by making an ongoing commitment to support Fairtrade. We offer and support Fairtrade accredited products in all our outlets, and are working towards the new Fairtrade accreditation. We also support students who wish to investigate Fairtrade, trade justice and ethical consumption within their dissertations.
Community Food
The University is proud to offer space and support on campus for student groups working on sustainable food projects. Read more on the various projects below.
Healing Garden - Student Volunteering Bangor
A student-led allotment and garden is located in the heart of Upper Bangor, next to St James's Church on Ffriddoedd Road. In 2010 the students started to transform a quarter of a hectare of disused University land into a productive, beautiful and biodiverse organic garden. Partnered with Headway Gwynedd, the Brain Injury Foundation, the garden features raised beds, living willow structures, Welsh heritage fruit trees and a sensory spiral and bog garden.
Outside the garden they organise foodie trips, film nights and educational seminars to share knowledge; previous talks have included species identification, organic pest control and a history of organic gardening. All Bangor students are welcome! Just grab your wellies and come along to one of our work parties.
To volunteer please visit their webpage: https://www.facebook.com/groups/SVBHealingGarden/
You can read some more about it here in Seren, the student newspaper, and in a case study published by Social Farms and Gardens.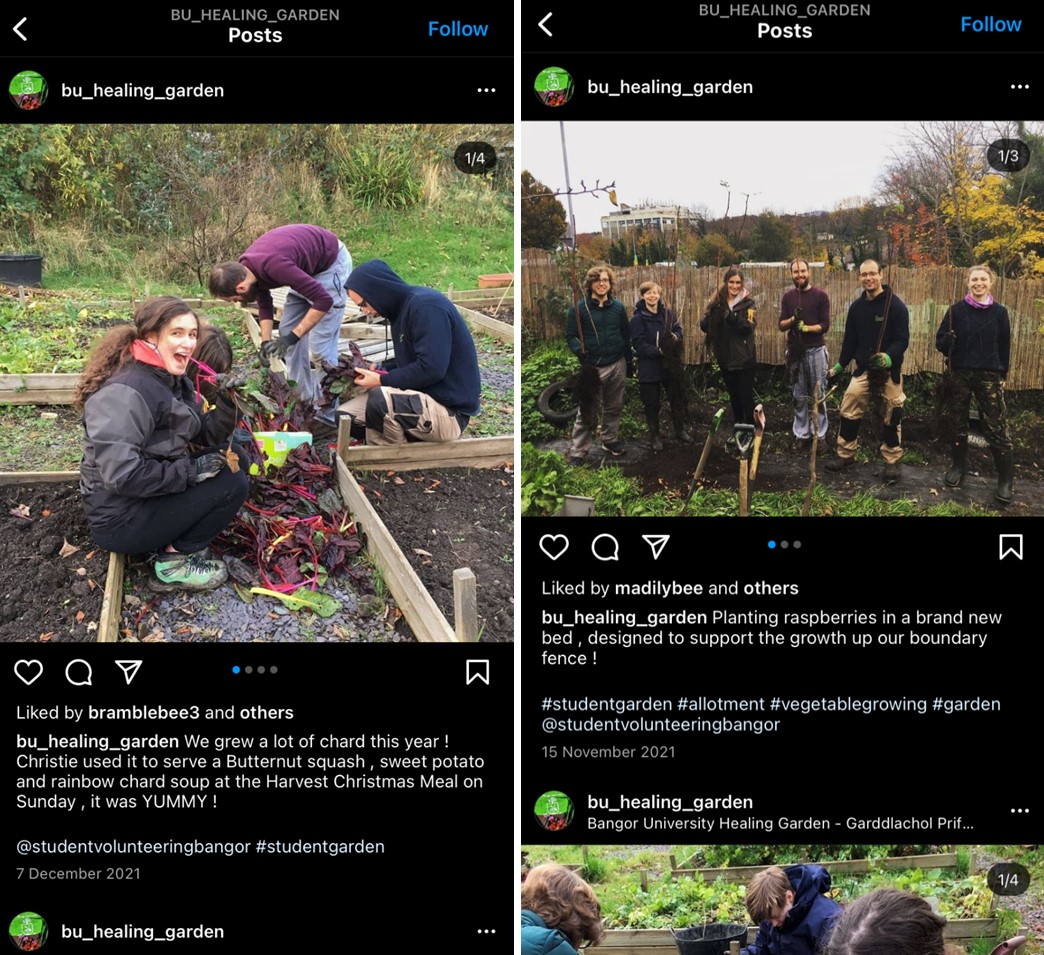 Hungry Dragon Bangor
Hungry Dragon is a student-led food project, working out of a University building, saving surplus food in Bangor. Recently partnered with Bangor Fair-Price Café, they convert surplus fruit and veggies from local supermarkets into yummy preserves and meals.
The Hungry Dragons project supported our Cost-of-Living event on the 24th of April 2023 by cooking jams and preserves from waste fruit and veg. There were bought by the Students' Union, with money being re-invested into the project, and given away for free to students.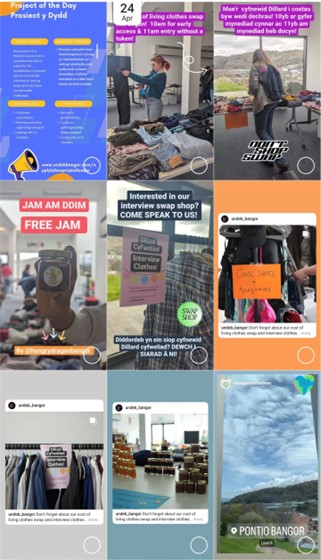 Food Bank Donations
The Students' Union have food bank donation baskets across the University. The donated food stays in Bangor and is taken for distribution to Bangor Cathedral.
In addition during the months of May and June each year, the Big Give, aims to divert food away from the waste stream back into usage.