Student Profile: Minh Anh Nguyen – BSc Banking and Finance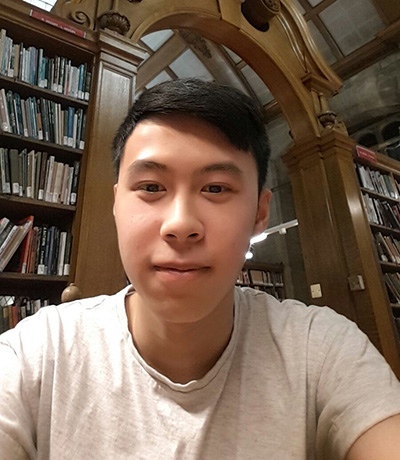 Minh Anh Nguyen
Minh Anh Nguyen from Vietnam is studying BSc Banking and Finance.
Why did you choose Bangor?
I heard about Bangor University from a friend, she was a postgraduate student and studied at Bangor University for one year. The reason I chose Bangor University is because Bangor is a peaceful city, plus Bangor University has a great reputation for researching, particularly researching in Banking sectors; and people, as well as students in Bangor, are extremely kind and friendly.
The International Ambassador Scheme
The International Ambassador Scheme is to help freshers, especially new international students, to settle in quickly. Furthermore, the scheme is created in order to help international students struggling with any problems throughout their study such as finding accommodation, problems in language and even problems in their courses. International students often find it hard to share the problems with others. However, appointing a person in their country to become an Ambassador helping them handle those problems can make international students feel better. I want to become an Ambassador because I am an international student and I know what issues international students often get. By becoming an Ambassador, I can help those international students not only in my country but also from other nations from the world.
The Course
The course has offered me a great opportunity to touch upon recent financial issues, particularly the financial crisis in 2007 to 2009, which has taught me beyond what an ordinary module can provide. The course also helps me to improve my researching skills by offering me a vast number of reliable sources, developing my knowledge about my subject matters to fit with my future career.
The Business School is one of the largest schools in Bangor University. The academic school also offers a range of different societies relates to the modules such as the economics society and trading society. Those societies can help students to truly understand the problems outside of the university. The lecturers in the Business School are highly qualified. The Doctors and Professors always give great lectures and try to discuss with students, even after the lecture.
Life in Bangor
Living in Bangor would be suitable for those who like peace and quite. However, those who are social can still love Bangor by joining in a range of distinctive clubs and societies. Bangor is close to the mountains as well as the sea, so students can easily go and explore nature.
What will you miss the most about Bangor when you leave?

I would say that I will probably miss my friends the most. We all went through good and bad situations. Helping each other throughout our studies, hanging out in the mountains and by the sea, travelling across the UK and sitting together to enjoy a cosy dinner have made us become family. Those memories would be the thing I'll miss.
Advice for new students
Students who are planning on coming to Bangor should prepare some light food before you go because the trip could be long and when they get to Bangor they would probably be tired and do not know where to get food. They should also make some contact with some friends in Bangor, it is good to know some people in their own countries so they could ask for help from them easily when they get here.