Student Profile: Raja Asad – Accounting and Finance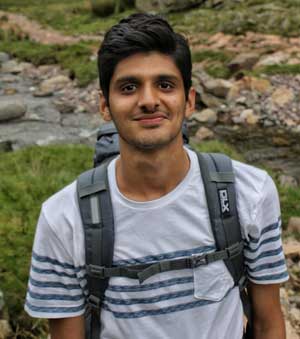 Raja Asad
Why did you choose Bangor University?
I heard about Bangor when I was searching online for universities in UK, and Bangor seemed special to me because of its location. I chose Bangor not only for its stunning location but also because of its rankings worldwide.
The most difficult thing about being an international student?
Being away from home is quite a big deal especially if you haven't had the experience before; However, the friendly atmosphere here will not make you feel down and you'll make lifelong friendships.
The course
I love my course and studying it here at Bangor makes it more special as the resources are adequate and appropriate. My school is one of the largest schools here and it certainly has more than enough resources to meet students' demands. Lectures are quite interesting as the lecturers are very friendly and make the lectures interactive.
Social life
I'm part of many clubs here like Cricket, Octopush, Mtb, Wakeboarding. Also I'm part of Societies including Dance, Guides & Scouts, International Society. I'm on the committee of Cricket, Octopush and International Society next year.
I really do enjoy volunteering specially concerning with environment, that's why I am an active member of the Greener Gwynedd project with Student Volunteering Bangor. Also I love to explore and North Wales is the perfect place for it, and you get loads of like-minded people here with whom you can go out in the wild.
The best thing about Bangor?
The location in the heart of North Wales and the ease with which you can get anywhere in town by walk.
THE PEOPLE! I've made loads of friends here who've become my family away from home. I'll miss all the beautiful people whom I met here in Bangor.
Support from the University
Every University department has been exceptionally helpful to me, specially my personal tutor and the International Officer, they were of the biggest help to me here at Bangor.
Advice for international students
I would say if you're thinking of joining Bangor, THINK NO MORE! It would easily be the best decision you'll make in your life and I can guarantee you that the best time of your life awaits you here at Bangor.
Plans for the future
I plan to go straight into job market after my degree, and save money for my Master's degree in Canada, while doing part-time ACCA.