Student Profile: Sophie Helliwell – Law with French (European Experience) LLB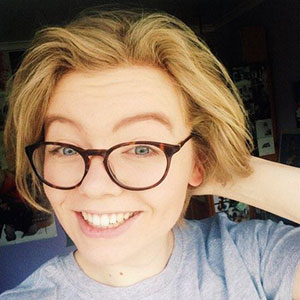 Sophie Helliwell
Why Bangor?
I heard about Bangor University at a UCAS convention in Sheffield. I chose to study here because it had the perfect course for me as I wanted to combine law with French and I get to go to France for a year. I also loved the surrounding area, it's definitely a unique place to study and offers amazing outdoor facilities, with the sea on one side and mountains on the other!
The course ...
I thoroughly enjoy my course. Doing a joint honours can be difficult but I find that being able to do two subjects instead of just one allows me to vary my work so I don't get too bogged down doing one thing. I also get to go to France for my third year which is amazing.
Both the Law and Modern Language schools are fantastic, the lecturers and teachers are all very engaging with great communication and feedback, you can go to them for absolutely anything.
Tell us about your scholarship ...
I won £1,000 from the Law School Scholarship and £1,000 from the Bangor Merit Scholarships. The £2,000 will help my studies as I can use it for textbooks, which can be pretty expensive, as well as other material for my learning. It will also aid me in my year abroad.
How does it feel to win the Scholarship?
It feels fantastic to win the scholarship. It's amazing that Bangor helps students in this way and to receive an award is an honour. There's also a really great night where you receive the award and get to meet the Vice Chancellor.
Living in Halls ...
I lived in halls for my first year. It is a fantastic experience and is, in my opinion, the best way to meet new people and make friends. It's great to always come home to find someone in the flat, whether you want a chat, a study buddy, or even a game of pool.
Clubs and societies ...
I am currently part of the Street Law society which is run by the law school but is open to all students. We work within the community to inform local people of their legal rights.
When I'm not studying ...
I enjoy going go to the cinema, listening to music, and spending time with my friends.
Best thing about living in Bangor ...
The best thing is the friendly, community atmosphere. Bangor is very welcoming so it's a great place to take the next step in your education.
Student support ...
Yes, the University provides good support services, as well as the provision of personal tutors. I was even given two tutors, one for each academic school I am enrolled in.
The future ...
After I finish my degree I hope to take my legal career further. Currently, I am researching becoming a barrister, or even taking my legal degree into a political career. I would also like to use the language side of my degree in my future.