Student Profile: Jade Parsons – BM (Hons) Midwifery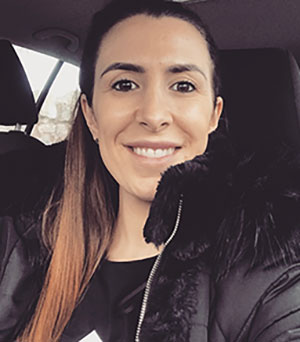 Jade Parsons
Jade Parsons is from Holywell. She attended Holywell High school and Coleg Cambria before coming to Bangor.
What made you decide to study that course?
I have a huge passion for midwifery and couldn't see myself doing anything different.
Why did you decide to study at Bangor?
Bangor is recognised for its excellence. It is also convenient for myself, as I have young children, that the placement areas are so close.
Did you come to an Open Day?
Yes, I did. I was impressed by how friendly the staff were and the closeness of a small cohort.
What do you think about life in Bangor and the surrounding area?
Bangor is a beautiful place all round.
Has studying at Bangor given you any specific opportunities?
Yes, providing us with two weeks elective placement allowed me to experience a bigger unit and experience things I wouldn't in the trust I'm training at.
How did you find welcome week in Bangor?
It was lovely, I enjoyed the serendipity day. I settled in well
What advice would you give to people applying to Bangor?
It is a brilliant school for healthcare students. Its welcoming and friendly with great supportive staff.
What is the best thing about being a student at Bangor?
Just being a midwifery student in general It's been amazing! I have learnt so much. I cannot thank the school enough for offering me a place on such a competitive course. I was also recently shortlisted for the British Journal of Midwifery Practice Awards 2019's student midwife of the year award, which is amazing!
What have you particularly enjoyed about your course?
I have especially enjoyed my continuity caseload, following women from early pregnancy and being on call for the birth and seeing them through to the postnatal period. I also enjoyed my elective placement at Liverpool Women's Hospital.
How do you think the course at Bangor will help you?
It has a 100% employment rate, we are trained to a high standard ready to practice professionally with an excellence body of knowledge.
What will you miss most about Bangor when you leave?
The lecturers and their support
I'm lucky to have gained a place to study midwifery at Bangor. It has been an absolute pleasure and has made my dream come true!
Describe Bangor in three words
Unique, Friendly and Welcoming