Optical Radiation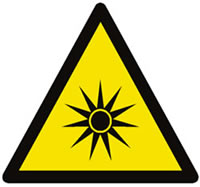 Key University Documents
What is Optical Radiation
Optical radiation is another term for light, covering ultraviolet (UV) radiation, visible light, and infrared radiation. Any man-made source of light, whether visible or invisible, is termed artificial optical radiation (AOR).
The greatest risks to health are probably from:
UV radiation from the sun. Exposure of the eyes to UV radiation can damage the cornea. The effects on the skin range from redness, burning and accelerated ageing through to various types of skin cancer.

The misuse of powerful lasers. High-power lasers can cause serious damage to the eye (including blindness) as well as producing skin burns.
Legislation
The Control of Artificial Optical Radiation at Work Regulations came into force on 27 April 2010. The Regulations require the University to protect the eyes and skin of persons from exposure to hazardous sources of artificial optical radiation (AOR). This is achieved through the risk assessment process.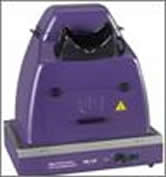 At the University
Artificial Optical Radiation includes light emitted from all artificial sources in all its forms such as ultraviolet, infrared and laser beams (excludes sunlight).
Occupying Colleges / Schools / Departments must identify equipment / activities that could produce AOR, assess the risks to which persons are exposed; with appropriate controls then put in place to eliminate or mitigate the risk.
At the University, the main sources of exposure to AOR are from:
Lasers
Ultraviolet light generated by Science-based equipment
Further Information