Location
Health and Safety, Governance and Compliance, Penbre building
Penbre, College Road, Bangor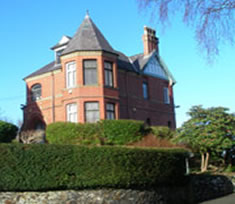 Penbre is directly opposite the entrance for the Main Arts car park in a red brick building.
Parking: Staff with appointments can park on our driveway. By prior arrangement visitors can also park on the driveway.
Address: Health and Safety Services, Bangor University, Penbre, College Road, Bangor, Gwynedd, LL57 2DG
Map
Map of the whole campus
View a map of the whole campus here.