Catrin Jones Wins Gold at the 2015 Commonwealth Youth Games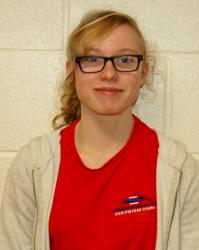 Catrin JonesTeam Wales' flag bearer Catrin Jones won gold at the 2015 Commonwealth Youth Games in Samoa to cap a terrific start to the tournament for British Weight Lifting.
A recipient of a Bangor University local bursary for elite athletes, the 16-year old from Bangor delivered a fantastic performance in the Women's 48kg class, winning gold with a combined total of 126kg.
Coached by her father, David Jones, Fitness Manager at Canolfan Brailsford, the University's sports centre, Catrin improved upon her previous excellent performances at the recent IWF Youth Championships in Peru to continue her astonishing development since starting lifting just two years ago.
Ashley Metcalfe, British Weight Lifting CEO, said: "Catrin has made tremendous progress over the past two years and this accomplishment is just reward for all her hard work and dedication to the sport.
Her gold medal can only serve as an inspiration to other girls as to the achievements, enjoyment and sense of pride weightlifting can offer."
The fifth Commonwealth Youth Games is taking place in the Samoan capital city of Apia.
Publication date: 14 September 2015