Disability Equality
Meet Ian Davies-Abbott, Disability Tutor for the School of Health Sciences.
What does your role involve?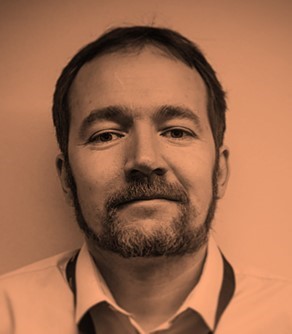 It is my job to make sure that all students who have a disability, receive all of the services that they are legally entitled to, as defined by the Equality Act 2010.
Why is being a Disability Tutor important to you?

Having advocated for friends and work colleagues who have needed support due to their disabilities, I intend to do the same thing for students who have a disability.
Where have you worked previously?

I previously completed a degree in English and Theatre Studies before travelling and working in many different jobs. I started my nurse training in my mid-20's and worked primarily in Older Person's Mental Health services in Liverpool once qualified. I came over to North Wales in 2005 and worked in services across the local health board, with a focus on supporting people affected by dementia. I joined Bangor University in 2018 as a mental health nursing lecturer.
What will you bring to this new role?

A motivation to advocate for students who need support.
How can students contact you?

Email IanDavies-Abbott@bangor.ac.uk